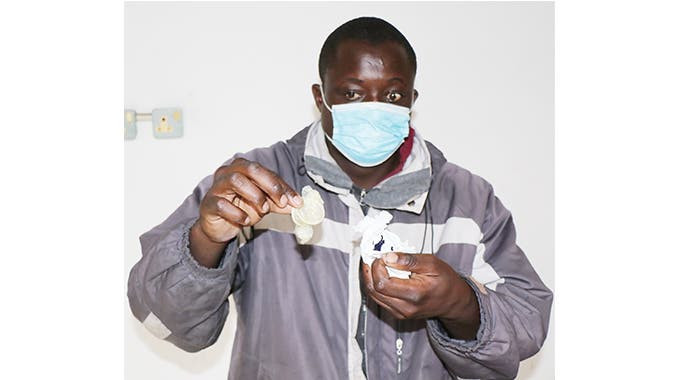 A Zimbabwean man has shown off three used condoms he allegedly found in his estranged wife's car.
Hardlife Ndlovu who has been married to Amanda Moyo for just a year, said he made the unpleasant discovery last year while looking for some documents in his wife's car.
He alleged that his wife regularly insults him, threatens him with death and even locks him out of the house when she goes to work.
Hardlife also claimed that his wife who is a money changer who operates near Tredgold Court, returns home late and intoxicated despite knowing that she would have left him locked out of the house.
The man made the claim at Bulawayo Magistrates' Court Civil Division, where he applied for a protection order against his wife who he claims is unruly. He said in court;
"I'm having problems with my wife Amanda Moyo. She locks me outside the house. And I sleep outside the house.
"When I knock at the door, she insults me and threatens to kill me.
"She comes home in the early hours of the morning very drunk. When I ask her where she would've been, she gets angry, insults me and threatens to kill me."
B-Metro reported that Hardlife's protection order application was struck off in court after he surprisingly failed to pursue the case. In an ironic development, his wife Amanda has now filed her own protection order against him.