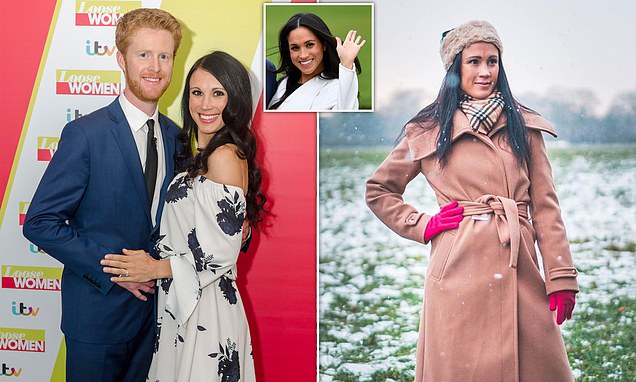 A Meghan Markle lookalike who makes up to £300 per appearance has admitted she fears for her future following the Duchess' explosive interview with Oprah Winfrey.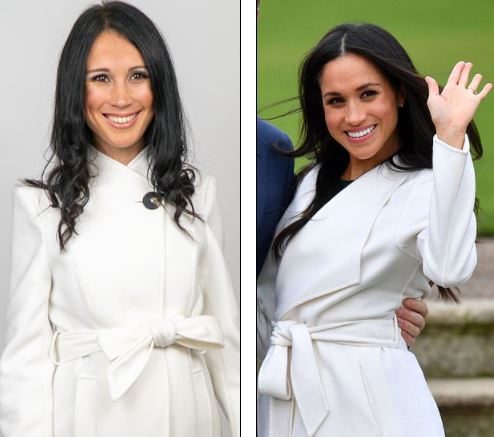 Sarah Mhlanga, 38, who lives in North West England with her husband, Jabu, 40, and their children, Josiah, 10, and Mimi-Raie, eight, said she has been subjected to 'hurtful' trolling from people 'using her as a punchbag' to vent their rage at Meghan, 39.
Their bombshell interview saw the Sussexes accuse an unnamed member of the Royal Family of racism, while Meghan claimed she was given such little support by the Palace that she suffered suicidal thoughts. 
While her work has been on hold due to the pandemic, Sarah now fears she may have to quit her lucrative career when lockdown eases, fearing that people won't want to hire her.
'There are some people who feel like [Meghan is] waging a war on the royals, and people can't access Meghan so they're using me as their punchbag,' Sarah told Closer magazine.
Sarah told how she began receiving cruel messages on social media after the Duke and Duchess of Sussex announced they were stepping down as senior royals in January last year.
Since their sit-down with Oprah, she said the abuse has stepped up, with one troll telling her she shouldn't be a lookalike for Meghan because she's 'the most hated woman in the world' and that she 'deserves the same abuse' if she pretends to be her.