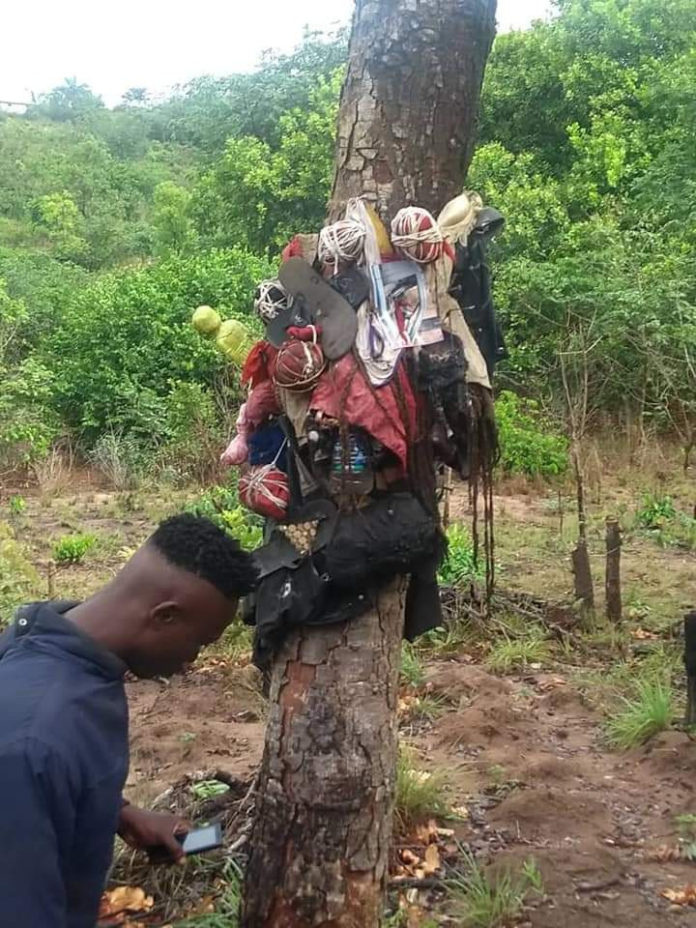 An evil shrine has been discovered inside a forest in Amaekpu community, Ohafia Local Government Area of Abia State.
The shrine was discovered on Sunday, March 21, by Amaekpu youths led by their leader, Stormy Stainless.
People's pictures, underwear, clothes and other personal items were found hanging from the tree at the shrine. A photo of a car interior can also be seen among the items.
According to a statement posted by the youth organization, the evil shrine belongs to a well known native doctor from the community who was allegedly caught doing evil incantations with the items.