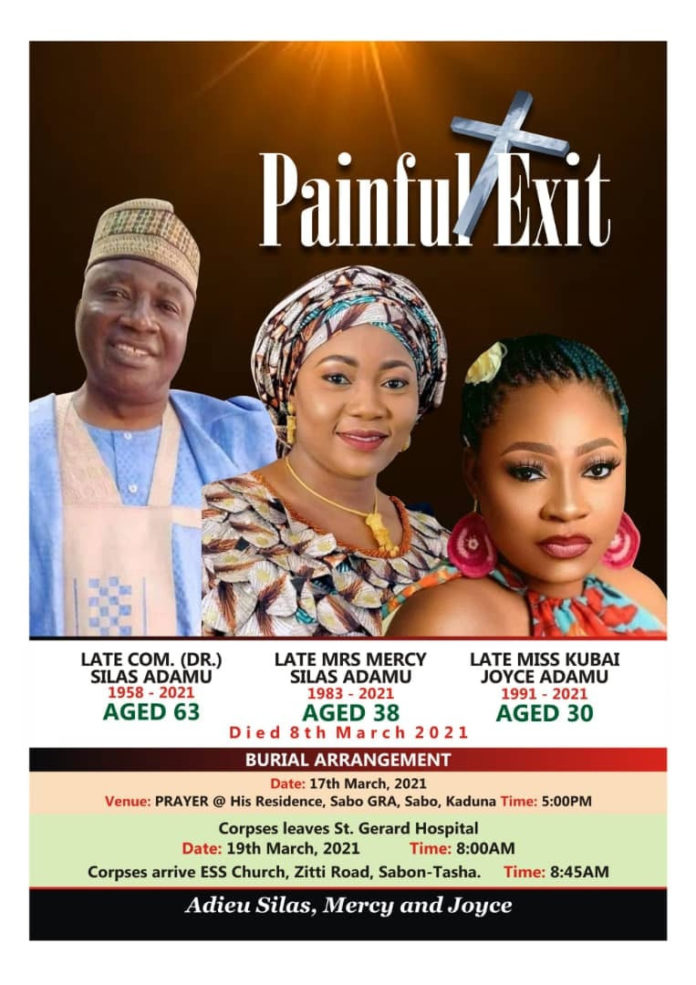 The remains of Comrade Silas Gadani Adamu, the Secretary-General of the Medical and Health Workers' Union of Nigeria, his wife and daughter, have been laid to rest today in Kaduna.
Late Adamu, his wife Mrs. Silas Adamu and daughter Joyce Kubai Adamu died in a ghastly motor accident along the Kaduna-Abuja road on Monday, March 8. HERE
A fare-well prayer was held on Wednesday, 17th March 2021 at his residence in Sabon Tasha GRA, Kaduna at 5:00pm, followed by a candle night trekking on Thursday.
The funeral service was held at ECWA English Service at Sabon Tasha, Chikun Local Government Area, Kaduna on Friday, March 19.
The Final Internment followed immediately after the funeral service at his plot, located close to his house at Sabon GRA, Kaduna.