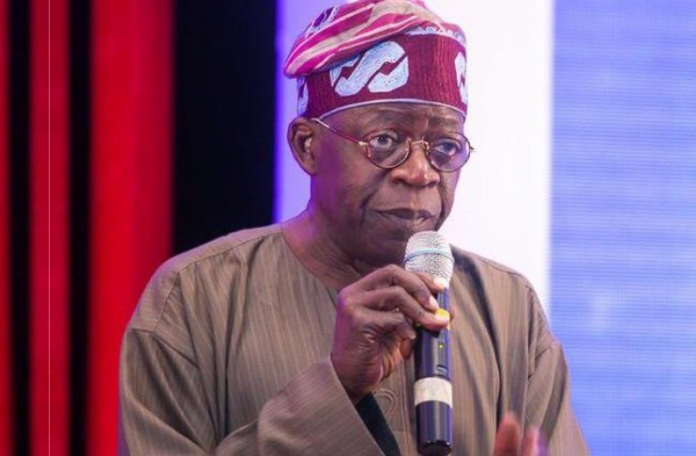 Former Governor of Lagos state and national leader of the All Progressives Congress (APC), Bola Tinubu has alleged that the leadership of Lagos state was headed in the wrong direction between 2017-2018.
Recall that Akinwumi Ambode who failed to secure a second term, was governor of Lagos state between 2015 and 2019.
Tinubu who spoke at the inauguration of the Agege Pen-Cinema Bridge on Friday March 5, said Governor Babajide Sanwo-Olu and his cabinet members have demonstrated unequal determination to redevelop and rebuild for the people of Lagos.
He said;
"Sometimes in 2017-2018, the ship of this state seems to have headed in a very wrong direction. Ever since Babajide became the captain of the ship of our state, he has turned it round to the right direction of progress, development, and good leadership quality.
"Both of you (Sanwo-Olu and Hamzat) and the entire cabinet have demonstrated unequal determination to redevelop, rebuild for the people of Lagos. You have made us seen a fine and determined government for the progress and quality of life of our people."
Tinubu also advised youths to steer clear from thuggery, as there is no development without peace.
He added;
"Don't copy vagabonds and those who are into thuggery. There is no development if there is no peace. We must encourage peace. The government will ensure that you get the right education. Education is an investment in your future.
"Destruction and disruption will not help you to reach the destination you desire to reach. We will support your aspirations but help the state, ensure peace in our state and country.
"Despite the turbulence and crisis of the virus, the lockdown