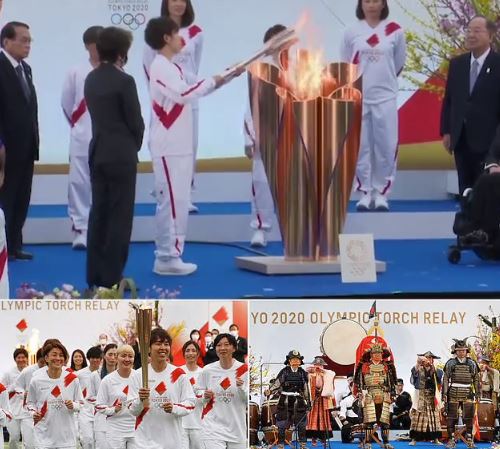 The Olympic torch relay began in the tsunami-hit city of Fukushima today, kicking off a four-month countdown until the delayed summer Games in Tokyo.
Tokyo's Olympic games, delayed from 2020 due to Covid-19, are the first ever organised during a global pandemic.
About 10,000 runners will carry the torch across Japan's 47 prefectures, including far-flung islands, starting from the site of the 2011 quake and tsunami that killed about 20,000 people, highlighting the government's 'Reconstruction Olympics' theme.
The first section will not have spectators, to prevent large crowds, and roadside onlookers elsewhere must wear masks and socially distance as Japan battles the deadly virus and scrambles to vaccinate its people.