Twitter founder and CEO Jack Dorsey has sold a digital certificate connected to his first ever tweet for over £2m.
The digital certificate was purchased in an auction by Sina Estavi, a Malaysia-based entrepreneur.
The tweet, posted by Jack Dorsey on March 21, 2006, reads: "just setting up my twttr"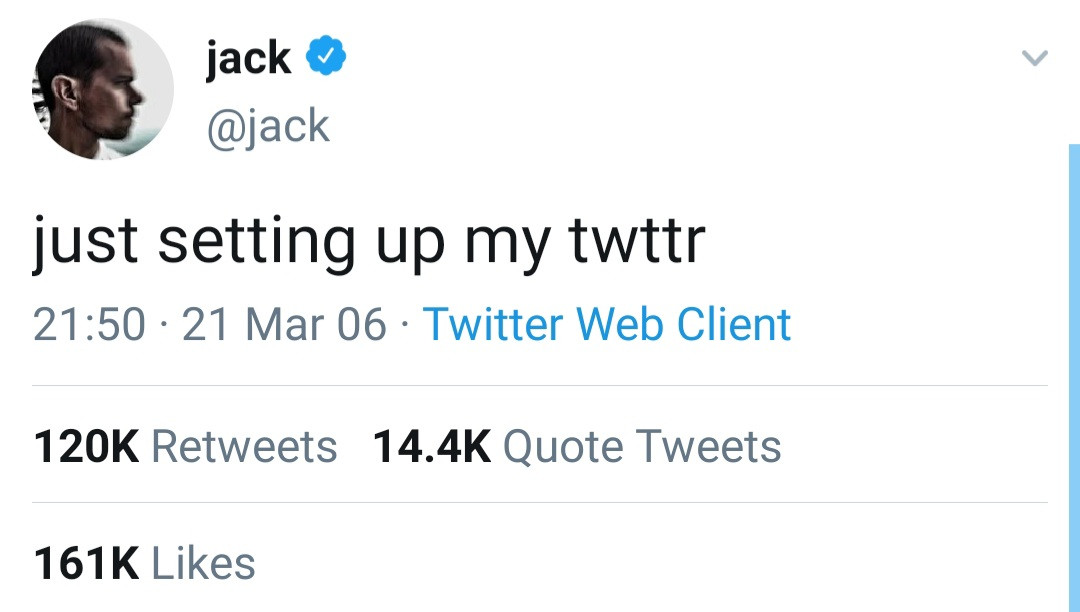 Buyer, Mr Estavi said: "This is not just a tweet!"
He added that "years later people will realise the true value of this tweet, like the Mona Lisa painting".
Jack Dorsey said the funds raised from the sale of his first ever tweet are being donated to a charity supporting the coronavirus response in Africa, minus a 5% processing fee going to the auctioning platform.
Mr Estavi said he was glad the money was being donated to charity.