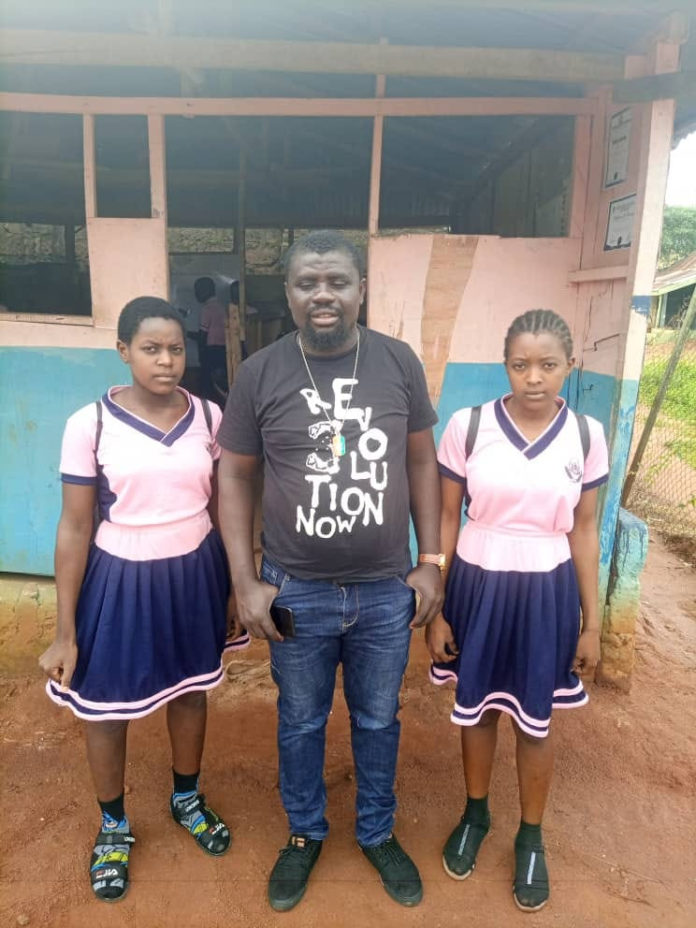 Edo civil society group, Talakawa's Parliament (TP), has enrolled two young orphans in school and provided an accommodation for them.
Human rights advocate and Speaker of TP, Kola Edokpayi, who confirmed this on Thursday March 4, said the girls, Princess and Faith, were allegedly abandoned by their relatives after the brutal murder of their parents, only brother and 2-year-old niece in 2019.
It was gathered that unknown gunmen killed their family members because their father allegedly refused to give his land to the Community Development Association in the village.
The incident happened at their residence in Uhunmwode Local Government Area of Edo State. Princess and Faith, who were in the room when the gunmen opened fire narrowly escaped death.
According to Edokpayi, the girls are doing well accademically post their trauamatic experience.
"These two little orphans (Faith and Princess ) Father, Mother, only Brother and 2 years old niece were murdered in cold blood at their residence at Iguovbiobo Community, Uhumwonde Local Government Area of Edo State on the 6th day of January, 2019 by unknown gunmen. They were allegedly abandoned by their father's family," he said.
"We took them from the street to school and rented a befitting apartment for them. I am extremely ecstatic that they are performing excellently well academically and other wise.
We have some many orphans in our scheme that we pay their tuition fees because we believe that education is a veritable weapon for the emancipation of man from mental and physical slavery.
"It is better to invest in people like Princess and Faith than to spend your hard earned money on nincompoops that never see anything from your end. Let's remove the children and destitute from the streets so that they can be responsible tomorrow."