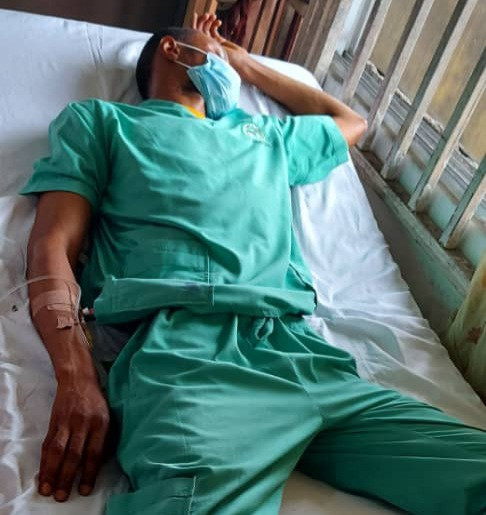 An overworked medical doctor, who has reportedly not been paid for 3 months, collapsed after a 72 hour shift.
Dr Okorie Ifeanyi Venatus is an intern doctor in Univeristy of Port Harcourt Teaching Hospital, UPTH, Rivers State. He and other intern doctors have not been paid since Dec 2020, a medical doctor on Twitter claimed.
Despite not being paid, Dr Okorie has been working as the only House Officer in the unit.
On the fateful day, after working for 3 days stretch, he reportedly collapsed with his forehead to the ground.
He was admitted to the hospital where treatment commenced immediately.
The Twitter doctor who shared the news called out the government for its treatment of House Officers. Her also called out the Nigerian Association of Resident Doctors, NARD, for not fighting for the rights of doctors.