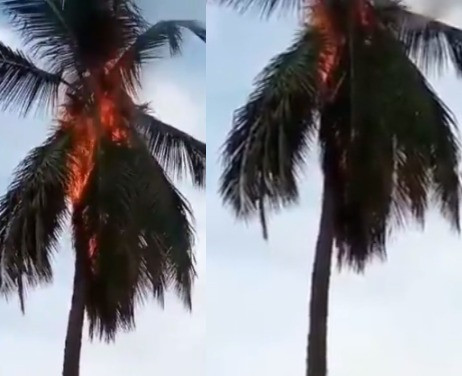 Shouts of Holy Ghost fire rented the air in a part of Festac town in Lagos over the weekend, when a coconut tree suddenly went up in flames after lightning struck it.
The residents were in shock when they saw the leaves burning.  According to them, the fire shows that some evil people are being killed.
In some parts of Africa, it is believed that "witches and wizards" hold thier meetings on trees.
Watch the video below
Residents left in shock after a coconut tree in festac town went up in flames moments after lightning struck it. #Naijablogger pic.twitter.com/6UL8n1F7eZ

— Naijablogger (@Naijablogger) April 26, 2021