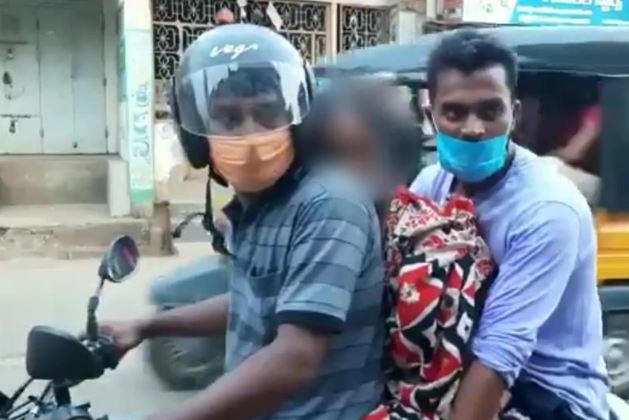 At first glance, this footage of a motorbike being driven through the streets of India amid the country's Covid crisis appears to show nothing more unusual than three people sharing the saddle.
But in fact, the heartbreaking video shows two sons gripping their mother's dead body between them as they take her for burial due to a lack of ambulances after she died of the virus.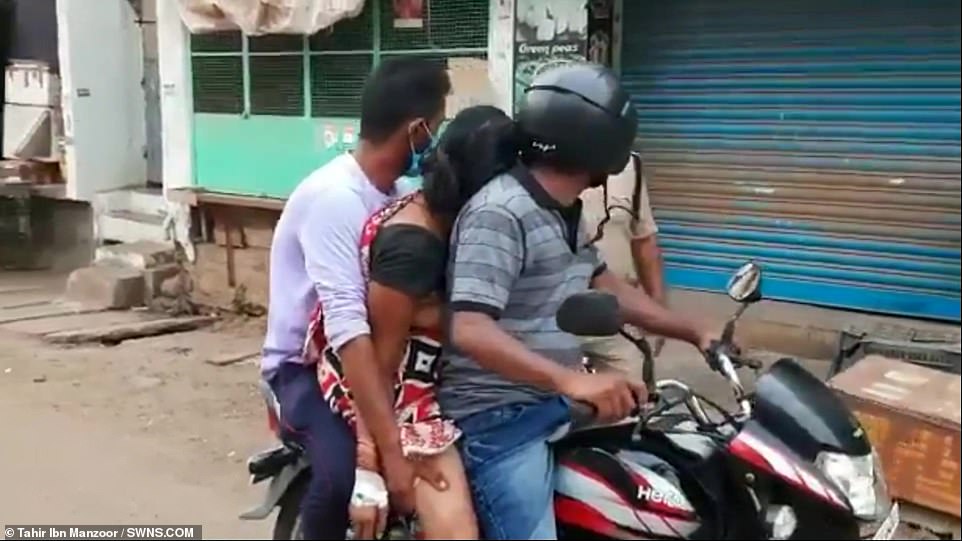 The brothers, Narendra Chenchu and Ramesh, had been trying to get their mother – in her 50s and named locally as G Chenchu – admitted to hospital in Andhra Pradesh state on Tuesday when she collapsed and died.
With nobody available to take her for cremation, the pair were forced to put her on their bike and ride nine miles so she could be given her last rites.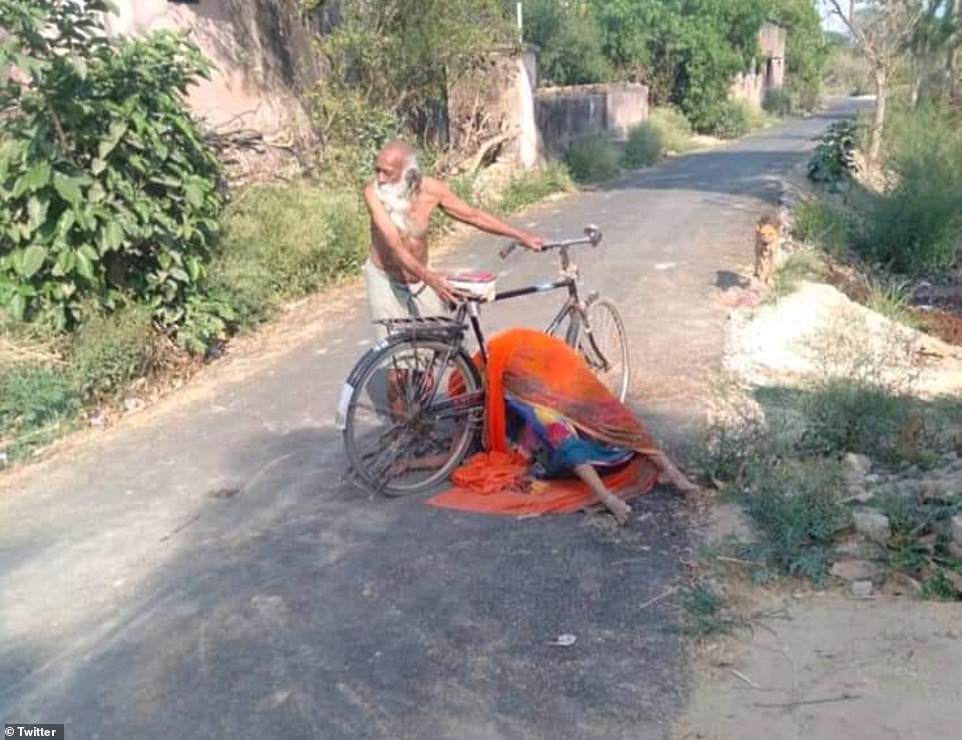 Meanwhile in Ambarpur, a town in northern Uttar Pradesh state, more images emerged of a 70-year-old man forced to slump his wife's body across his bicycle and push her to a neighbouring village for cremation after locals refused to carry out the ceremony fearing they might catch the virus.
Images show the frail-looking man attempting to push the bike along, and then crouched at the side of the road after the bike and body fell into a heap. Police were called and managed to summon an ambulance for the man, so his wife's body could be cremated.
The shocking images emerged as India reported yet another day of record numbers – 379,257 cases and 3,645 deaths – with the country's crisis showing no sign of easing.
But in Uttar Pradesh state, chief minister Yogi Adityanath was accused of trying to cover up the dire situation by threatening to arrest and seize the property of anyone reporting a shortage of oxygen and hospital beds.
Mr Adityanath, a right-wing ally of Prime Minister Modi, has previously denied any shortage of 'beds, oxygen or life-saving drugs' in the state and accused those saying otherwise of spreading 'rumours and propaganda'.
Police subsequently arrested a man who had been posting on social media searching for oxygen for a his 88-year-old relative, saying his 'false tweet' had prompted others to accuse the government of wrongdoing.