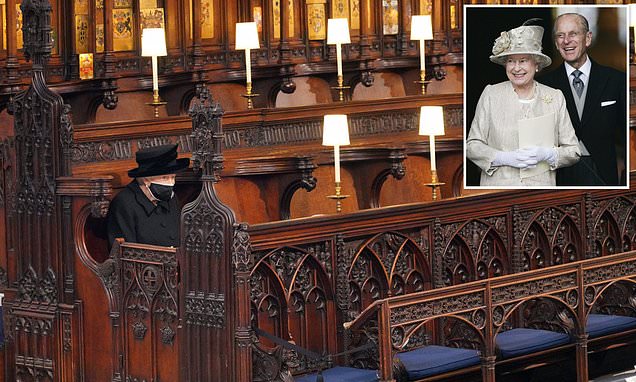 The sight of the Queen on her own in the chapel, head bowed so that all we saw of her was blackness, was heartbreaking – a picture that will stay with us for years.
The Queen, always aware of her role, would doubtless have realised this. In moments of crisis, we seek out the unchanging certainties. For many of us, this is what the Monarch represents. She has seen us through global wars and national division. She has cut ribbons and unveiled plaques and given her time to charity. She has never once complained. She has kept her emotions private.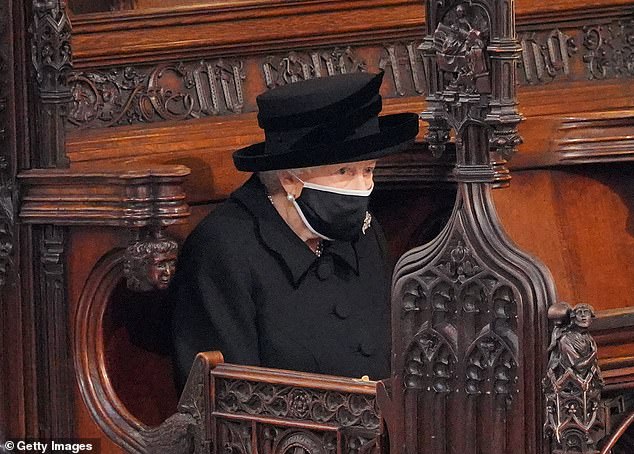 She is a stalwart presence who has, quite simply, been there all my life. My parents were born either side of the year she married Prince Philip. She has spanned the generations.
For much of it, the Duke of Edinburgh was either by her side or following a few steps behind as her loyal consort.
The day of his funeral was the first time that he went before her – carried by a Land Rover he had designed himself, followed by members of his family on foot and the Queen in a maroon State Bentley that made her look small and vulnerable in the back seat.
She was accompanied by her dear friend Lady Susan Hussey, known affectionately as the Queen's 'No 1 Head Girl'.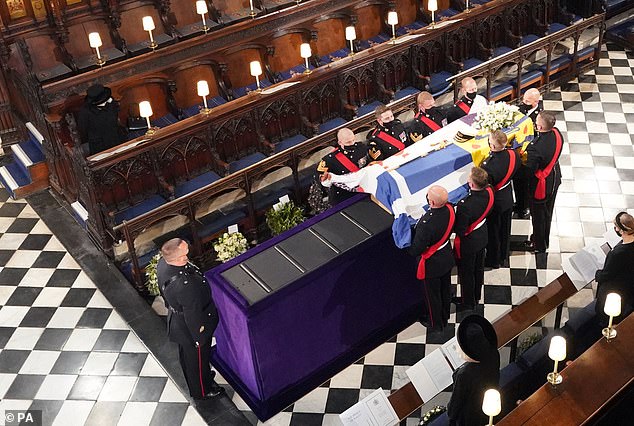 But even her closest friends couldn't have filled the gap. According to the Queen's former private secretary Lord Charteris, it was only Philip who could treat the Monarch 'simply as another human being'.
What must it be like to say goodbye to the man who, in marrying her, was also wedding himself to a life of duty lived relentlessly in the public gaze?