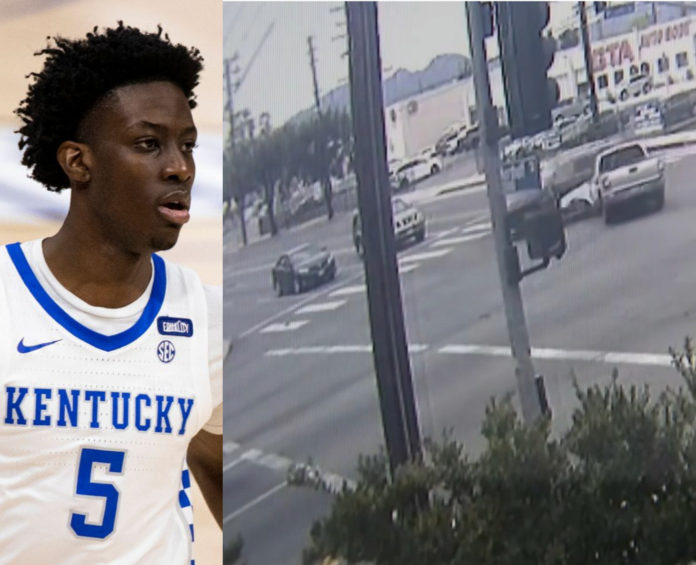 Video has emerged showing the fatal car crash that took former University of Kentucky basketball player Terrence Clarke's life.
Clarke, the 19-year-old former UK Wildcats basketball player who recently declared for the 2021 draft, died in Los Angeles on April 22, 2021.
According to Los Angeles police, the accident happened at 2:10 p.m. Pacific time when Clarke, speeding, ran a red light and hit another car before slamming into a utility pole and a wall.
Clarke "was not wearing his seatbelt properly," police told WKYT, and was alone in the vehicle.
Kentucky head coach John Calipari confirmed Clarke's death, writing on Twitter: "I am absolutely gutted and sick tonight. I ask that everyone take a moment tonight to say a prayer for Terrence Clarke and his family. May he Rest In Peace."
Kentucky Basketball wrote: "We are devastated to learn of our own Terrence Clarke's tragic passing. Our hearts are heavy for Terrence, his family and all of us who loved him."
Watch the video of the fatal accident below.
View this post on Instagram