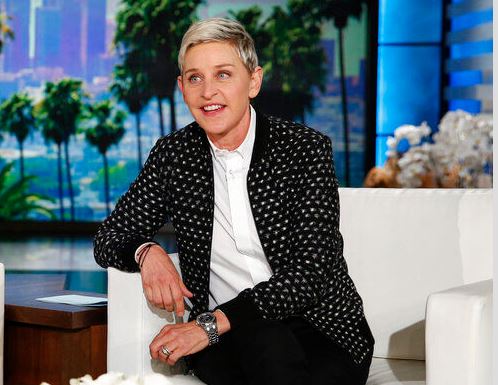 Ellen DeGeneres is leaving her talk show after 18 years. The 63-year-old star has announced that is calling time on 'The Ellen DeGeneres Show' because it is not challenging her as a "creative person" anymore.
The comedian will appear in one more series, but the chat show will conclude after the 2021/2022 season wraps.
Ellen's decision comes after the show was hit by toxic workplace accusations made in July 2020 in which she was accused of bullying past employees, guests and even celebrities appearing on the show in accounts provided by ex-staff members.
In the wake of the toxic workplace allegations and the coronavirus pandemic ratings on 'The Ellen DeGeneres Show' had plummeted.
Speaking to The Hollywood Reporter, she said: "When you're a creative person, you constantly need to be challenged – and as great as this show is, and as fun as it is, it's just not a challenge anymore."
Ellen – who is married to actress Portia de Rossi – now has her sights set on breaking into movies as well as focusing on her conservation work. On May 13, Ellen will give an interview to Oprah Winfrey to discuss the end of the programme.