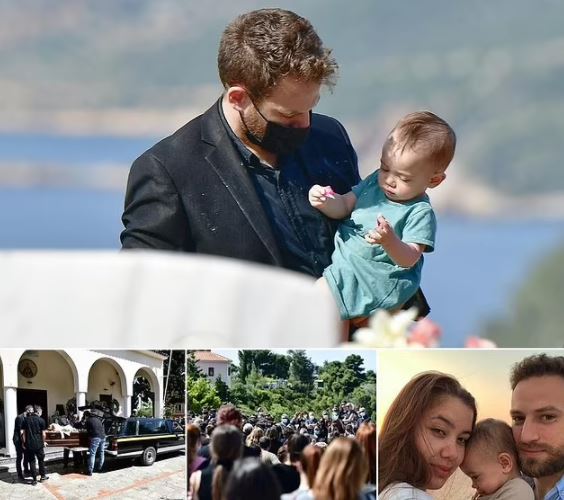 The 11-month-old daughter of the British woman murdered in Athens laid a flower on her mother's coffin today during her funeral on the Greek island where she grew up.
Caroline Crouch was laid to rest in front of hundreds of mourners from Alonnisos on the island's Agia Paraskevi church as her widower Babis paid tribute to his 'beautiful' wife' in front of the islanders who adopted the young Briton as their own.
Babis and daughter Lydia had flown by helicopter to the island, where shops and businesses closed as a mark of respect as the funeral takes place.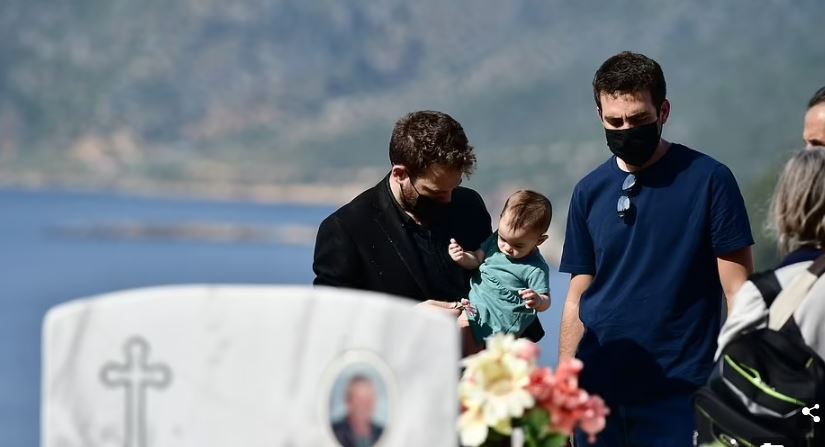 In a moving eulogy, he said: 'I was very lucky that I knew Caroline and that she loved me. I was very lucky for all the moments we shared.
'One thing that makes me even more sad than her death is the fact that our daughter will grow up without remembering her beautiful mother who was the joy of my life.
'But through her daughter, Caroline will always be with me and with all of us. Our loved ones are the most important people to us all.'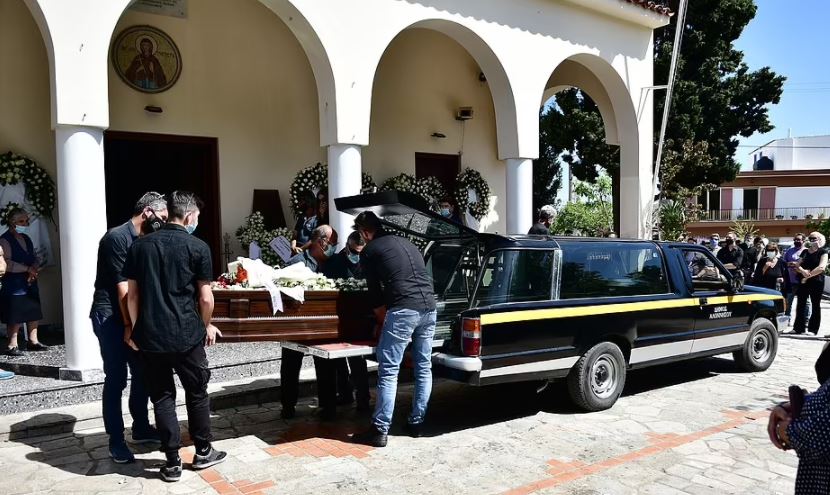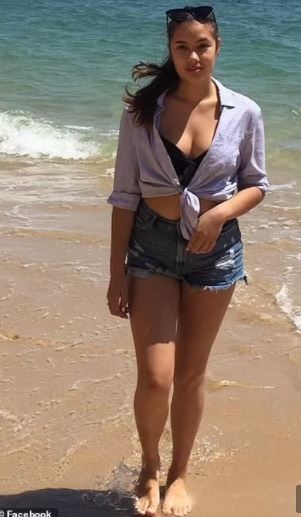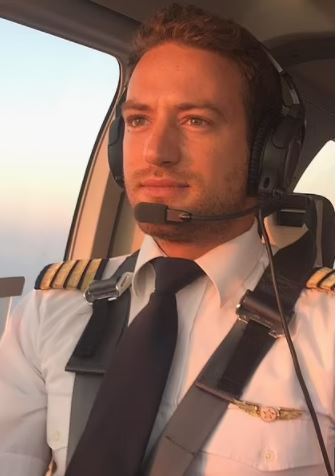 After wiping away his tears, he added: 'You should always look after your loved ones and enjoy your time together.'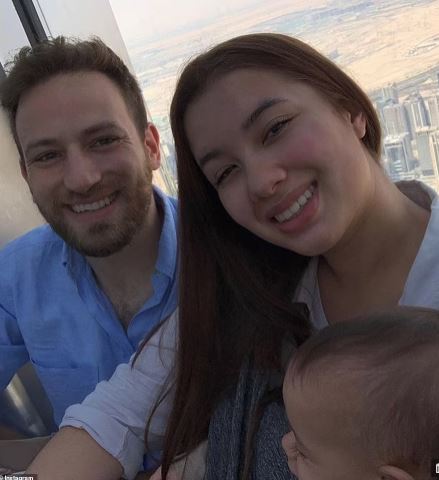 During the funeral helicopter pilot Babis carried baby Lydia over to lay a singer flower on her mother's coffin and carried her in his arms throughout the day.