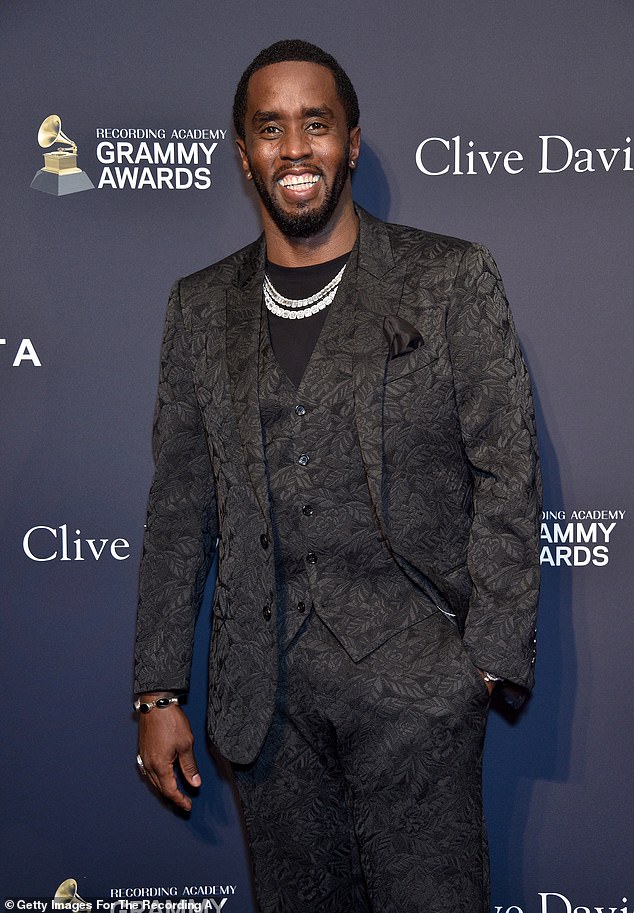 He declared that he was changing his name in November 2017.
And nearly four years after the declaration, Sean Combs legally has the middle name of Love and couldn't wait to show proof.
The 51-year-old mogul took to Twitter on Monday morning to show off his brand new driver's license from Florida as his full name read: 'Sean Love Combs.'  
Diddy – who also changed his Twitter name to Love – didn't seem to mind his private details being on the internet for billions to see as his driver's license number and address were not blurred out in the photo post.
He also share a photo of himself writing in a notebook with the progression of his aliases which went Puffy, Puff Daddy, P. Diddy, Diddy, and lastly Love.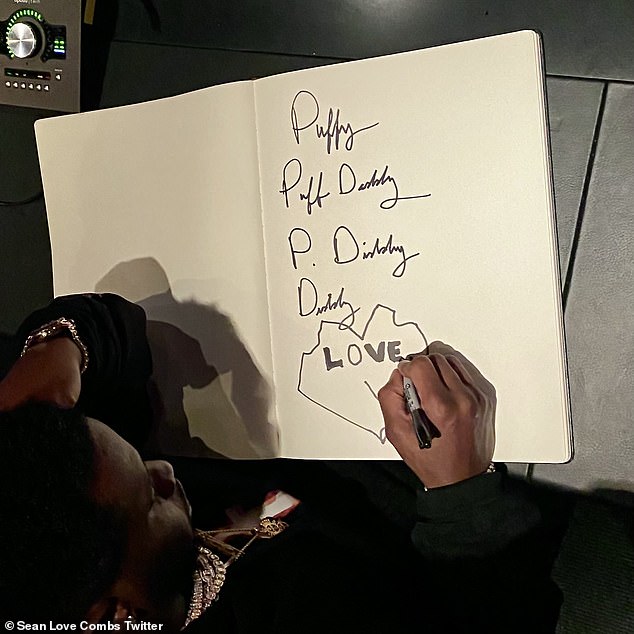 The Bad Boy Records founder captioned the image to his 15.6million followers: 'Look what I just got in the mail today… [black heart, shooting star, stars, and lightning bolt emojis] IT'S OFFICIAL!!! WELCOME TO THE LOVE ERA.'
Diddy first declared that he was going to change his name to Brother Love in November 2017 but has since opted to drop the first name for his born one Sean.
'I decided to change my name again!' he told fans in a Twitter post at the time.
'My new name is LOVE aka Brother Love.' He hashtagged his excited post: 'Takedat'.
The I'll Be Missing You hitmaker has had more name changes than Prince as he was born Sean John Combs in November 1969.