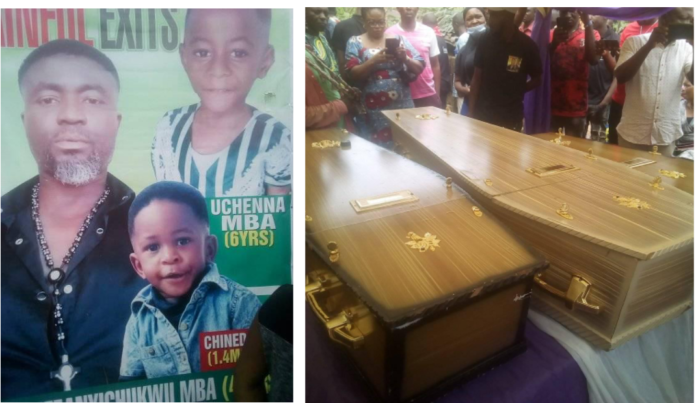 The remains of 42-year-old Nigerian man, Ifeanyichukwu Mba and his two sons, Uchenna, 6, and Chinedu, 1 year and 4 months, have been laid to rest.
Ifeanyi from Enugu State and his children were killed in a fatal car accident in Port Elizabeth, Eastern Cape, South Africa on Monday night, March 22. His wife, Nomabandla Mbah, 33, was the only survivor in the accident.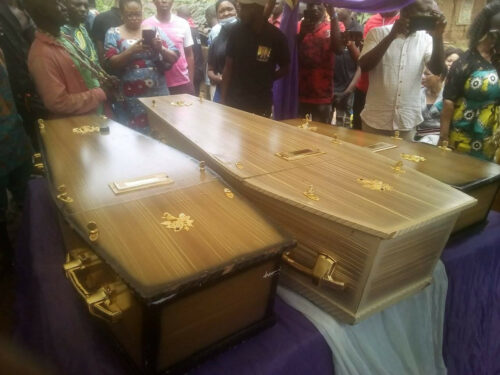 The family had been travelling along the N2, near Bluewater Bay, when their car veered off the road and hit a barrier.