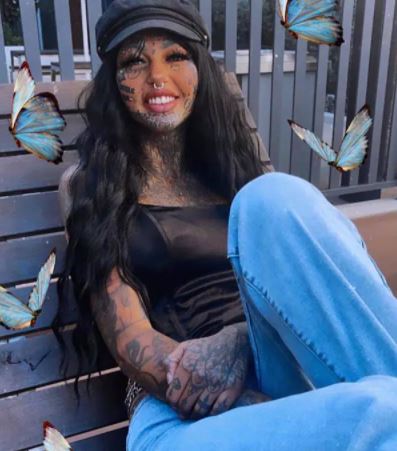 Amber Luke, a young Australian citizen, is a bold woman who gained fame due to her numerous tattoos and dragon-like appearance. Her blue eyes and split tongue often leave mouths agape.
Profile summary
Name: Amber Luke
Nickname: Blue Eyes White Dragon Girl
Year of birth: 1995
Age: 26 years old (as of 2021)
Place of birth: Australia
Nationality: Australian
Occupation: Instagram star Known for: Multiple tattoos, piercings, & blue eyes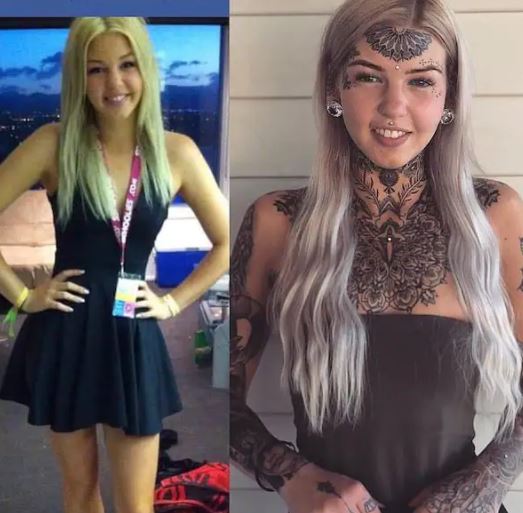 Amber Luke's biography
According to Yahoo! News, Amber Breana Luke was 25 years old in 2020, making her 26 years old as of 2021. She was born in Australia.
Little is known about her early years and family background, but she has a very supportive mother who has stood by her side during her worst moments. When White Dragon Girl was 14 years old, she developed issues with her body image. This significantly affected her self-esteem and worth.
Within no time, she developed mental health issues, including depression. She reported that she worked as a waiter when she was 18 years old. Amber Luke, also known as Tattoo Girl, would later become an online sensation after making drastic body modifications. She posted her pictures on Instagram and became a famous Instagram star within no time.
In an attempt to solve her body image issues, White Dragon Girl chose to modify her body. Today, about 98% of her body is covered in tattoos. She has reportedly spent over $120,000 on various body modifications.
Is Amber Luke blind?
Amber is not blind. While her dragon blue eyes may make people think she has an eyesight problem, she can see well. However, the procedure that turned her eyes blue left Amber Luke blind for about three weeks. The process entailed injecting blue ink into her eyeballs, which was very painful.
What other body modifications has Dragon Girl made?
A keen look at Amber Luke's before and after pictures shows that the Instagram star has changed significantly over the years. In fact, she is almost an entirely different person, at least in terms of physical appearance. Apart from her tattoos, she has also gotten a tongue split. She also has multiple piercings that she is proud of.