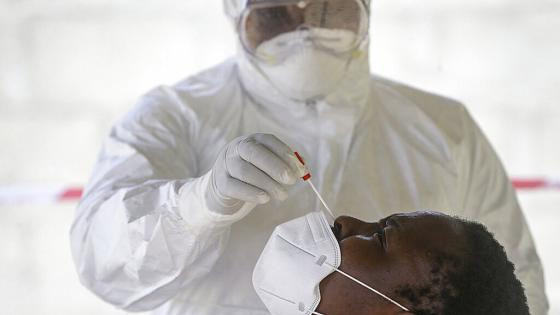 The report states that testing improved in the last week by 29 percent, from 28,656 tests in 32 states to 36,965 tests in 34 states. Seven states performed poorly, testing less than 10 people in one week. The states with their corresponding number of tests are Bauchi (1), Sokoto (1), Zamfara (1), Kogi (3), Yobe (3), Nasarawa (5), Niger (5), Lagos (15,673), FCT (5,405) and Rivers (3,991) tested the highest number of COVID-19 samples.
Reacting to the new developments, the NCDC Director-General Dr. Chikwe Ihekweazu, appealed to Nigerians to take the COVID19 protocols seriously, particularly as the dangerous Delta variant has been detected in the country.
"Given the high transmissibility of the Delta variant and following its detection in Nigeria, NCDC urges all Nigerians to ensure strict adherence to public health and social measures in place.

Proven public health and social measures such as physical distancing, frequent handwashing, and proper use of face masks, prevent infections and save lives. The COVID-19 vaccine is safe and effective and offers protection against the disease.

Additionally, states are urged to ensure sample collection and testing for COVID-19 is accessible to the public. Public settings such as schools with accommodation facilities, workplaces and camps should utilise the approved Antigen based Rapid Diagnostic Test (RDT) for rapid testing of their population." he said
Researchers have said that the Delta variant is about 50 per cent more contagious than the Alpha variant, which was first identified in the U.K. The Delta variant may also be able to escape protection from vaccines and some COVID-19 treatments, though studies are still ongoing.