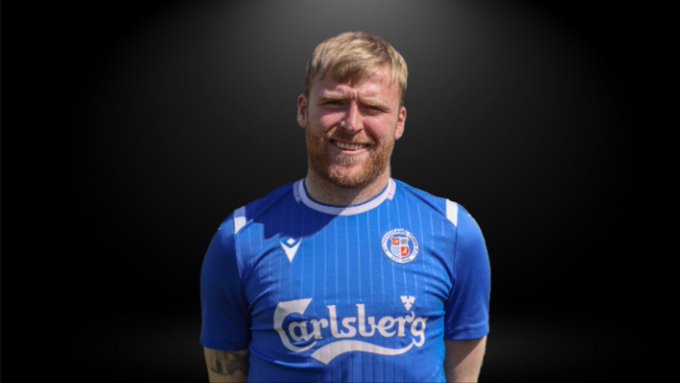 English football left shocked at tragic death of 28 year old player Sam Jones with many a tribute pouring out on social media.
He played as a centre forward and was described to be a prolific non league goal scorer, joining for Wythenshawe Town of the North West Counties League Premier Division.
The club's supporters will have remembered Jones when he originally arrived with manager James Kinsey from Manchester Football League outfit East Manchester FC.
Wythenshawe Town wrote: "We are absolutely devastated to share the news that our centre forward, Sam Jones, has passed away. We have no words. One of our own"
The forward's playing career had been halted at the start of the 2018/19 season when he picked up a serious knee injury, but ever since, Jones went on to strive to return to full fitness after looking sharp in training.
He was a proven goal scorer, topping the goalscoring charts in the past for East Manchester with manager James Kinsey saying at the time of bringing him back to the club in 2020: "There's no doubting his ability. He is one of the best natural finishers I've worked with. He scores goals. It was important we got another centre forward in to add a bit of depth. If he can stay fit, he will be one of the top centre forwards at this level along with Liam Myers."
He wasn't in the squad for Wythenshawe Town's pre-season friendly against New Mills on Saturday, but was named on the bench in a 4-0 defeat to Warrington Rylands on the 20th of July 2021.
He also played in a recent game against Denton Town, who gave their respects on social media, saying: "The news we all didn't want! A true gent and someone who the football world will miss! Was a joy to watch him one last time last weekend! RIP Sam!"