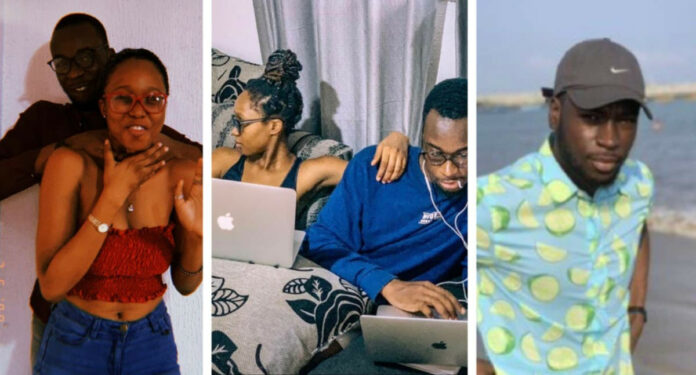 Derin, girlfriend of Late Oke Obi-Enadhuze who was killed during the #EndSARS protest in 2020, has narrated how his ghost visited her to say goodbye and how she got password to his Superhi account. 
Recall that Oke was stabbed to death by hoodlums who attacked his home during the EndSARS protest on October 21, 2020.
Derin in a new tweet she shared, said she needed her late boyfriend's Superhi account password and asked him for it after he was laid to rest. She said she slept for a few hours and got it, adding that she can't explain how it happened.
The late graphics designer's girlfriend also revealed that his ghost visited her to say goodbye.
Read her tweets below…………