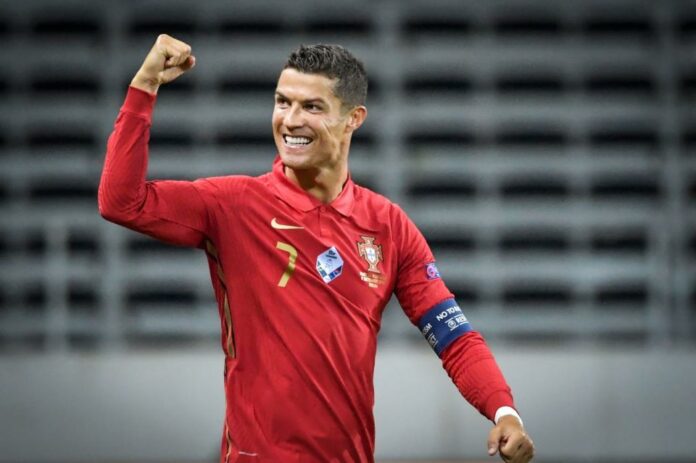 Cristiano Ronaldo win Uefa Euro 2020 Golden Boot with five goals in this tournament.
Ronaldo scored the goals in only four games during the Euro 2020 to finish as Top Scorer.
The Portugal striker's first and second goal during the tournament was against Hungary at the  opening of Group D match which they won 3-0.
This took his all-time EURO finals goals to new record of 11.
Cristiano Ronaldo didn't stop there as he added one more goal to the total 4-2 defeat to Germany on Match-day two.
And then scored twice from penalty spot 2-2 draw with France on Match-day three.
Those two goals against Les Bleus takes Ronaldo all-time goal scoring record to 109 goals.
Winners of UEFA European Championship top scorers
2016: Antoine Griezmann (France) 6
2012: Fernando Torres (Spain) 3
2008: David Villa (Spain) 4
2004: Milan Baroš (Czech Republic) 5
2000: Patrick Kluivert (Netherlands), Savo Milošević (Yugoslavia) 5
1996: Alan Shearer (England) 5
1992: Dennis Bergkamp (Netherlands), Thomas Brolin (Sweden), Henrik Larsen (Denmark), Karl-Heinz Riedle (Germany) 3
1988: Marco van Basten (Netherlands) 5
1984: Michel Platini (France) 9
1980: Klaus Allofs (West Germany) 3
1976: Dieter Müller (West Germany) 4
1972: Gerd Müller (West Germany) 4
1968: Dragan Džajić (Yugoslavia) 2
1964: Ferenc Bene (Hungary), Dezső Novák (Hungary), Jesús María Pereda (Spain) 2
1960: Milan Galić (Yugoslavia), François Heutte (France), Valentin Ivanov (Soviet Union), Dražan Jerković (Yugoslavia), Viktor Ponedelnik (Soviet Union) 2