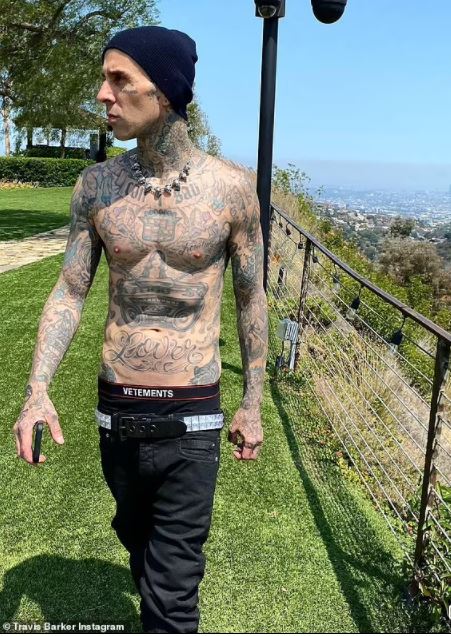 Travis Barker shared some self love as he flaunted his tattooed torso on Instagram on Thursday.
The Blink 182 drummer, 45, wore a black beanie and matching pants in the snaps as he caught some sun following a wild weekend in Las Vegas with Kourtney Kardashian.
He wore his jeans strikingly low on his hips, with a pair of Vetements branded black briefs showing above the waist band.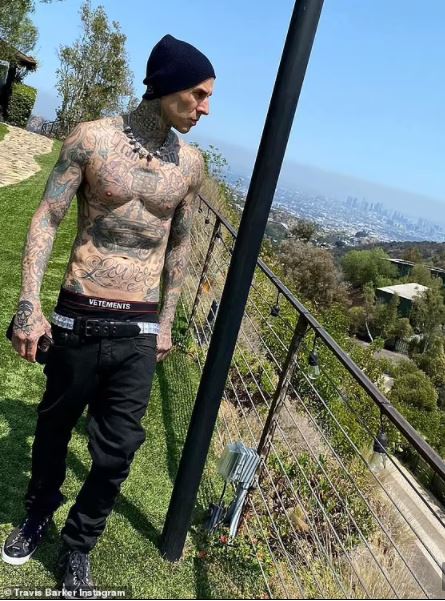 His pants were also adorned with a silver studded belt.
His tattoos were displayed prominently in the sunshine, especially the skull and cross bones on the top of one hand and the word Love along his lower abdomen.
It comes as the father of two and his girlfriend Kourtney Kardashian have sparked feverish rumors that they got married over the weekend.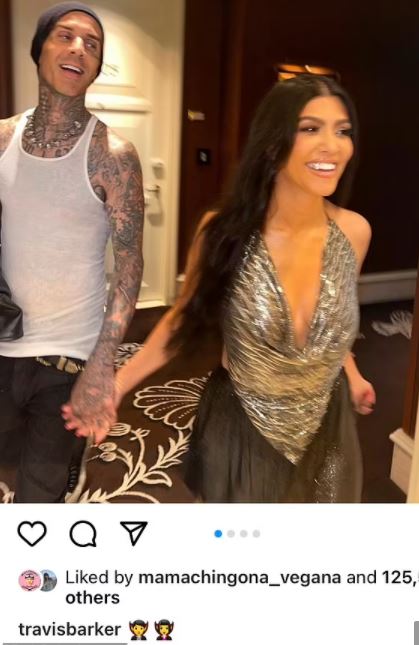 He and the 42-year-old reality superstar spent a whirlwind weekend in Las Vegas, where he shared several snapshots of the couple's romantic trip.
In the snaps Travis covered Kardashian's right hand in each photo, hiding any peek at a possible engagement ring.
Adding to the intrigue, Kourtney shared similar shots to her account over the weekend and wrote: 'What happens in Vegas…'