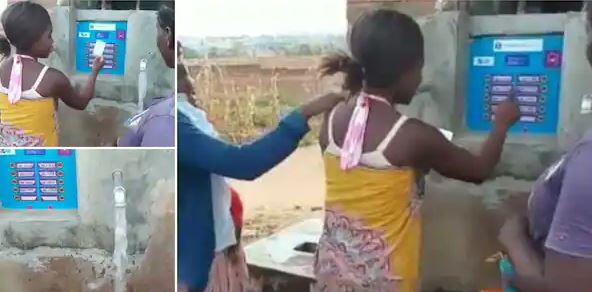 In a viral video, residents of a community get clean water through a dispensing ATM machine.
It is goal number 6 of the UN's Sustainable Development Goal (SDG) to ensure people access clean and healthy water easily.
In the clip shared on Instagram by @saynaija, the interested water buyers approach the water dispensing ATM machine with their ATM cards.
View this post on Instagram
They then rub off the golden part of the ATM on a section of the machine after clicking a button on the automated device. A lady couldn't believe her eyes after completing the process as she screamed in awe.
See reactions to this video:
@timikuti wrote: "The next battle to be fought would be over what was put on earth for free. Water!"
@damigorous said: "No human specie should have to pay for access to good water."
@adebamb0 commented: "If this kind water fall ground I go use foam clear am."
@mjglobaltech stated: "I know this can't be in Nigeria…God forbids!"