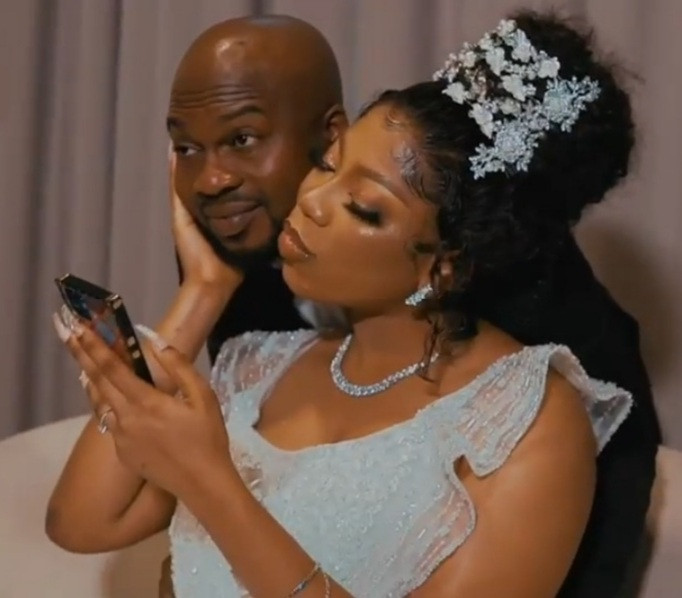 The video from Bolanle (Pepper dem) and her estranged husband, Lincon's wedding less than 6 months ago.
The marriage has now packed up after he released videos where he sent her packing. Bolanle was featured in Zlatan's 'Pepper Dem' music video. The man named Lincon called her out for allegedly destroying properties and asked her to go back to her mother's house
Watch the video below:
View this post on Instagram
The couple have a 2-month-old son.
View this post on Instagram
He revealed she agreed to be his second for clout, saying he has a family in South Africa.
He also accused her of sleeping with Zlatan's friend in Dubai.
View this post on Instagram