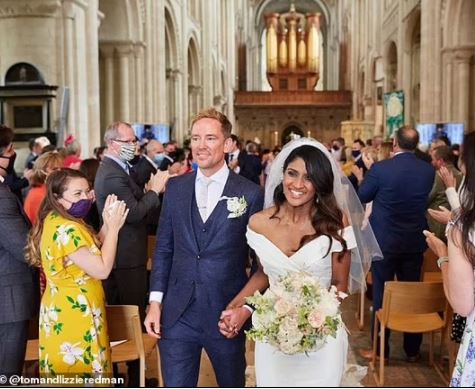 Widowed presenter Simon Thomas has found happiness once again, as he revealed on Instagram that he has married his partner, Derrina Jebb.
The former Sky Sports and Blue Peter presenter, 48, shared a snap of himself looking elated as he walked his elegant bride, 30, down the aisle before an applauding congregation of well-wishers at Norwich Cathedral.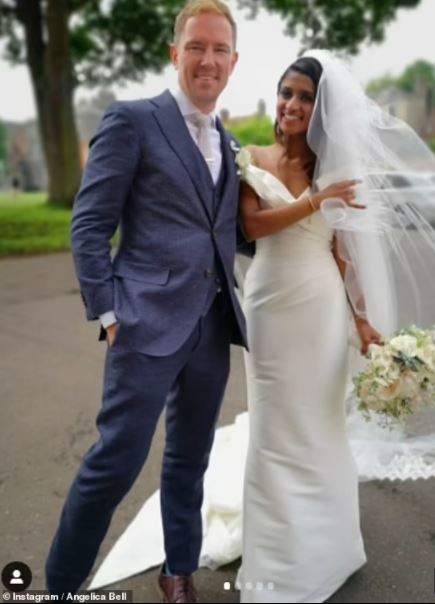 Captioning the heartwarming image, the Norfolk-born father-of-one, who lost his first wife Gemma to leukaemia at the end of 2017, simply wrote: 'Love. Wins.'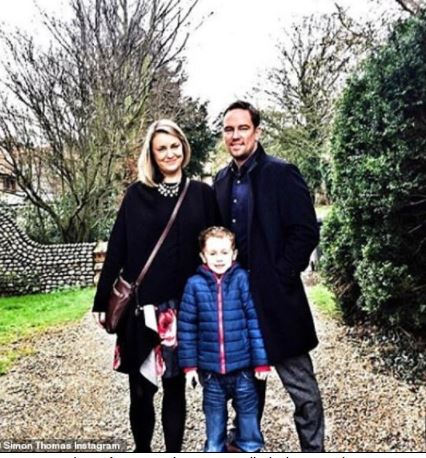 Simon's late wife Gemma Thomas tragically died in November 2017, a year after she was sent home for bed rest by her GP after visiting three times with flu-like symptoms. Pictured with their son, Ethan, now 11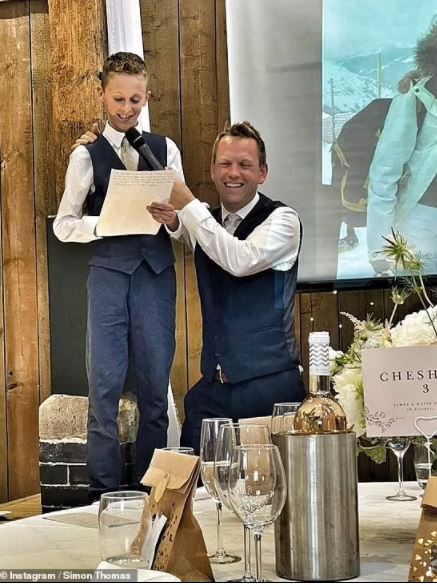 Simon also revealed that his son also had a major role in the big day, with 11-year-old Ethan being one of the best men.
The proud dad shared a sweet picture with his son and wrote on Instagram: 'And I couldn't have asked for two better best men – my legend of a mate @danjmritchie and Ethan whose speech was just . . . . . well . . . . amazing. We're so so proud of him.'
The newlyweds looked incredible while laughing and dancing together