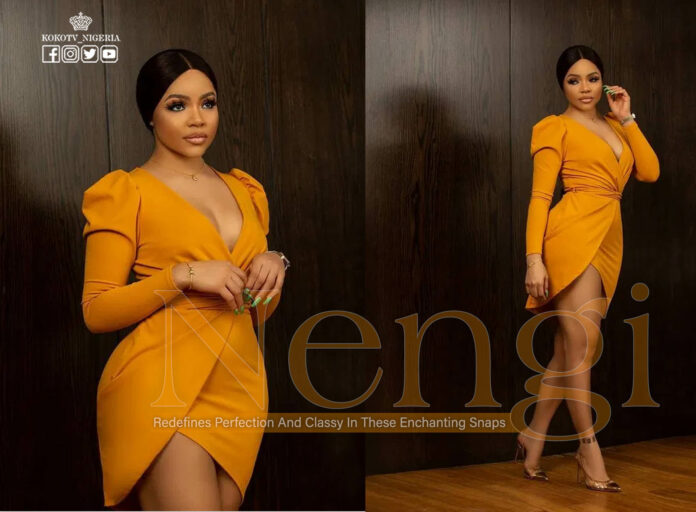 When Nengi posted a picture of herself in an aquiline blue dress with her elegance shimmering amid the lavish embellishment of green pearls and amber sequins, she backed up the sexy image with an even more pungent caption that read, "My superpower is drawing attention without a pencil." A boastful claim yet hard to dispute.
Nengi is always as unmissable as a golden orb in a room of darkness. Fans of Big Brother Naija are the most obvious witnesses to the entrepreneur's captivating fashion sense.
She is always an epitome of feminine gorgeousness regardless of the style she opts for.
Whether she's wrapped in radiant kente cloth or fitted in a racy, lacy bikini, Nengi's well-sculpted body accentuates the apparel with wholesome gracefulness.
Below are photos that will give you a sneak peek into the 23-year-old's breathtaking style: