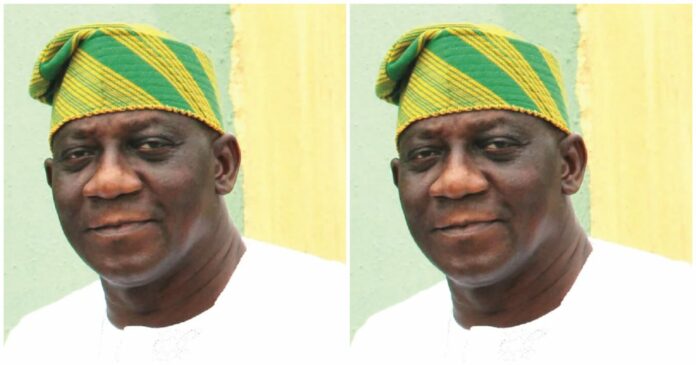 Air Vice Marshal (AVM) Sikiru Oladimeji Smith is a retired Chief of Communications Officer at the Nigerian Ministry of Defense.
Career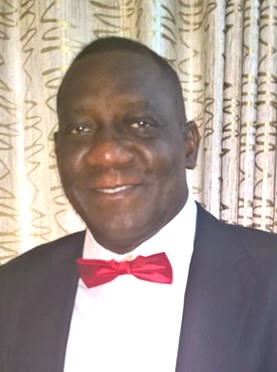 Prior to his pre-retirement position as AVM Chief of Communications, Smith was Commander 401 of The Aircraft Maintenance Depot and Chief of Logistics at The Nigerian Air Force. Sikiru Smith is also Author of non-fiction book Civil Militia and Nigeria's National security, unveiled in Lagos State in 2013. Since retirement, he has served as Chairman and Chief Executive Officer of his company, Double Wealth Ventures Limited. He has a Honorary Doctorate Degree in Defense and Strategic Studies.
Abduction
In late evening of Monday, September 27th, 2021, AVM Smith was abducted by unknown, masked gunmen. According to a panic audio released by his driver, Corporal Odichi, Smith was abducted from a working site in Ajah, Lagos State, and forcefully husked away via a boat that sailed towards the Ikorodu area of the State.
Air Force
AVM Smith was commissioned into the Nigerian Air Force as a Pilot Officer in 1979 and had a highly successful military officer that combined soldering with serious academic pursuit.
He holds BSc, MSc, MBA and PhD degrees. He is an Alumnus of Harvard University and fellow of many professional bodies including the Institute of Management, Nigeria.
Smith attended several military courses both locally and overseas which include flying and engineering. He was awarded numerous military decorations such as Distinguished Service Star, Pass Staff College (Dagger) and Fellow of the prestigious National Defence College.
The notable appointments he held include Commanding Officer Air Engineering Wing, Sierra Leone/Liberia; Commander, Nigerian Air Force Station, Calabar; Deputy Director, Air Engineering, Nigeria Air Force Headquarters, Abuja, Commander 333 Logistics Group, Kaduna, Commander, 401 Aircraft Maintenance Depot, Ikeja; Chief of Logistics, Nigerian Air Force Headquarters, Abuja and Chief of Defence Communications, Defence Headquarters, Abuja.
Security
Smith, who was a guest on The PUNCH Roundtable recently, had advocated for the use of drones in security surveillance and military offensives in the country to curb the use of military jets.
Net Worth
His net worth is not available at the moment