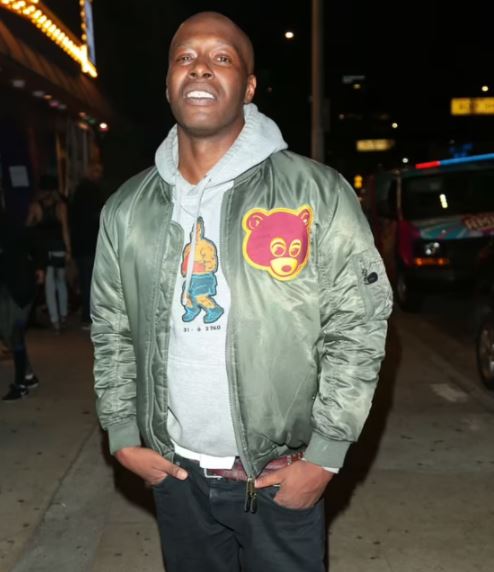 Fuquan Johnson (aka Fu), was a Stand-Up Comedian and actor living in Los Angeles. He had been performing stand up for over 10 years and have had the opportunity to tour the country with various headliners, including Shawn & Marlon Wayans
Profile
Full Name
Fuquan Johnson.
Nick Name
FU.
Death Cause
Overdose.
Death Place
Venice, Los Angeles.
Death Date
September 4, 2021.
Age
42.
Birth Date
December 3, 1978.
Birth Place
Maplewood, New Jersey.
Profession
Comedian | Writer.
Zoadic
Sagittarius.
Gender
Male.
Nationality
American.
Family
Parents
Mother: Paulene Johnson.
Father: —
Siblings
Sister: Shakyra Guyton.
Aunt
Pearlene Johnson.
Age
The 6 feet height Comedian & Writer Fuquan Johnson was born on December 3, 1978, by his mother Paulene Johnson at Maplewood Township in New Jersey.
Education
He completed his high school at Columbia High School, and in his school years, he also played basketball for his school team.
Career
His career began in 2010 by showing his talent at New York Comedy Club alongside Vincent Oshana, Natasha Cordova, and many other fellow Comedians.
In 2013, Johnson worked as a Production Assistant for the TV Mini-Series "That's a Friend," which gave him a different life experience.
In his life, he had performed in many Live Comdeay shows such as Velvet Cirus, Funny Peeps, Tickle me (Laff House Comedy Club), A Silly Saturday, Crack'EM UP, and many others.
In addition to Comedy, Johnson had also been invited to Host many comedy shows such as "LAUNCH & My Bad."
How He Died
New Jersey-based Comedian Fuquan Johnson's family was stunned, including his fans, on September 4 when the medical examiner confirmed his death.
According to the media reports, he attended a get-together party with his fellow Comedian Kate Quigley on Friday night at Venice Neighborhood in Los Angeles, California.
When the 911 crew got to the scene after midnight, they found four persons, out of which Johnson and two others died due to an intoxication overdose, and Quigley was sent to the hospital.
In the industry, Fuquan had earned a reputation by making people laugh for more than 12 years.
Social Media
Fuquan was active on the social media sites Facebook and Instagram, where he shared his life memories in the form of pictures that show his Struggle for Success.
Social Media
Instagram
Facebook
https://www.instagram.com/mybadfuu/
https://www.facebook.com/fuquan.johnson/
Education
School
Columbia Senior High School.
View this post on Instagram