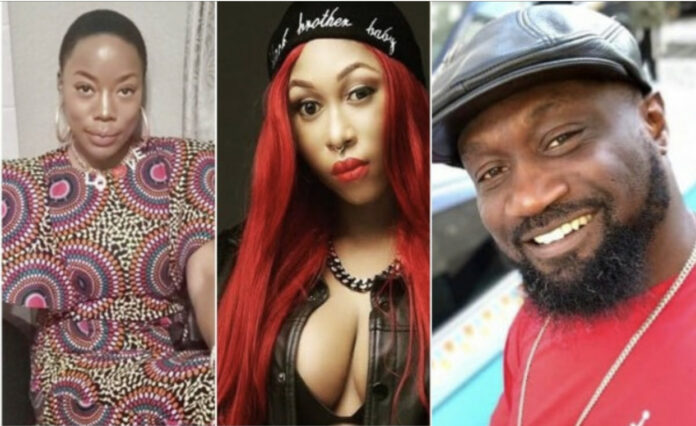 Dancehall star, Cynthia Morgan has called out her former record label boss, Jude Okoye and former manager Joy Tongo again.
The singer in her call-out post, alleged that her rift from Joy Tongo began after she borrowed her N300k. According to her, her former manager never wanted to pay back.
Cynthia also claimed that Joy lived in her house for free for a year and always took Jude's side each time they had an issue because she was "fine with every mess thrown at her all as she already had 50 percent of the recoupment that was supposed to hers".
Claiming that she was naive and never read her contract agreement, she accused Joy of bringing it and explaining its original meaning when she challenged her.
Accusing Joy of being a snake and a witch, Cynthia who stated that she can't wait to catch some people in real life, added that she thought Jude was ignorant but never knew she (Cynthia) was the ignorant one.