Giorgio Chiellini, the captain of Juventus, has taken a shot at Cristiano Ronaldo, claiming that the team revolved around him at the club and that his presence forced Paulo Dybala to 'lower his goals' to accommodate him.
After three years in Italy, the Portuguese superstar left Juventus for Manchester this summer, rejoining United in an emotional deadline-day transfer. Ronaldo scored twice in United's 4-1 win over Newcastle at Old Trafford on Saturday.
Following Ronaldo's departure, Juventus have only managed one point from their first three Serie A matches, falling 2-1 to Napoli. Despite the club's poor start, Chiellini believes Juventus can now function without the 36-year-old after using the team to play for him.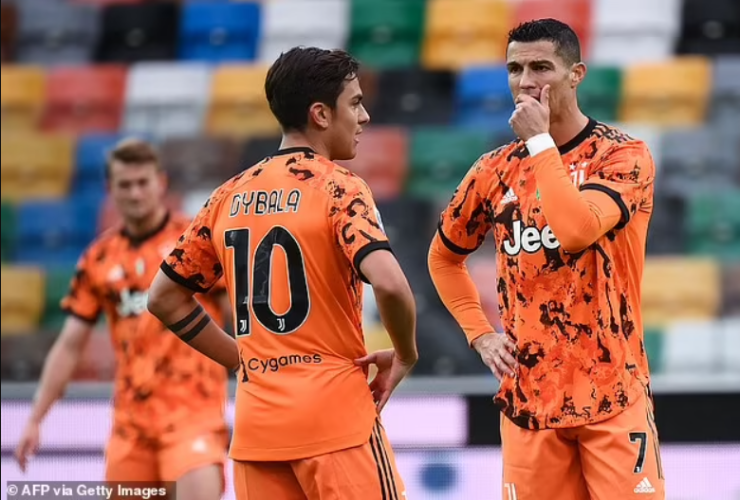 'When you have a world-class player like Cristiano, you cannot help but use the team to play for him,' the defender told DAZN, as quoted by Football Italia.
'We must be grateful to Cristiano for all he did during these years at Juventus, but we carry on.
'This will be Paulo Dybala's team. Over the last couple of years, he lowered his average goals because of Cristiano's presence, but he is a key player for this team and that is recognized by everyone.'