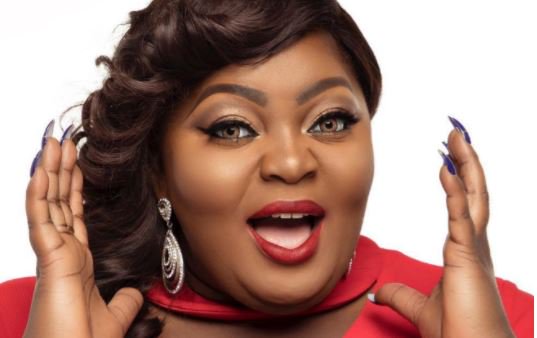 Eniola Badmus is a popular Nigerian actress. Popularly called Gbogbo Bigz girls due to her role in Jenifas diary
Early life & education
Eniola was born in Lagos state Nigeria. She is originally from Ijebu Ode, L.G.A in Ogun State, Nigeria.
She did her primary and secondary school education in Ijebu Ode Ogun state.
Afterwards, Eniola Badmus went to University of Ibadan in Oyo State there she graduated with a Bachelor's Degree in Theatre Arts.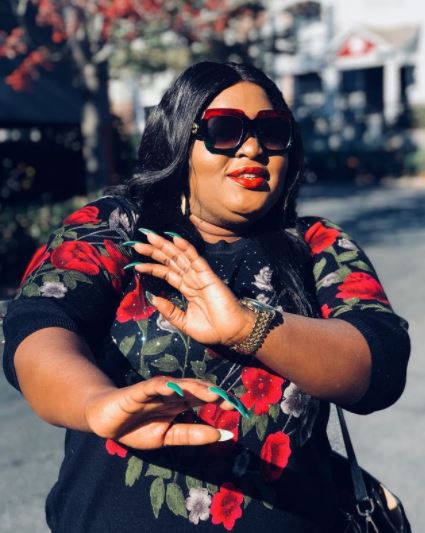 After obtaining her first degree, Eniola proceeded to Lagos State University and graduated with a Master's Degree in Economics.
Age
Eniola was born on the 7th September 1983. Therefore, she is currently 37 years old.
If you are one of her fans, you might want to create some time to send her some good wishes on his special day
Career
Eniola started her acting career in the year 2000. The actress who is popularly known in Nollywood as heavy weight is obviously gifted at acting.
Although she started acting in 2000, she was only featuring in minor roles for eight years. Her breakthrough came in 2008 when she acted in the movies Jenifa and Omo ghetto.
View this post on Instagram
She rose to fame after featuring in those movies. As a matter of fact, the two movies won her the award for Best Actress in Yoruba at the Africa Magic Viewers Choice Awards.
As well as her role in "Jenifa" earning her the award for Best Supporting Actress in a Comedy at the Africa Movie Academy Awards.
View this post on Instagram
ince then, Eniola Badmus has acted in more than 200 Nollywood movies — both in English and Yoruba.
Endorsements
In March 2016, Eniola Badmus became a brand ambassador of popular telecommunication giant in Nigeria, Etisalat.
She is also a brand ambassador for Western Lotto, Peak milk and Indomie, among others.
Relationship
Eniola seems to be a private person when it comes to her relationship because not much is known about her relationship or if she has kids.
End SARS
On 20th of October 2020, rumour has it that Eniola was shot during the Lekki Massacre at the EndSARS protest.
However, she has come out to debunk the rumours and made It clear that she was not even present during the protest.
Suicide
The actress who was been trolled for her size on social media cried out over the constant abuse, as she declared that the pressure is unbearable. She wrote in a series of post;
"NA CHUBBY I CHUBBY, I NO STEAL YOUR MEAT…..THE BULLY ABOUT BEING PLUS SIZE IS HUGE…Y'ALL ARE THE REASON WHY A LOT OF PEOPLE GO INTO DEPRESSION AND SO QUICK TO PUT UP RIP ON THEIR PICTURES…LAUGHING AT ME BECAUE I BE COCONUT HEAD, I DO MY THINGS MY OWN WAY…Y'ALL NEED TO SEE THE AMOUNT OF BODY SHAMING I RECEIVE EVERYDAY OF MY LIFE…
THE PRESSURE IS UNBEARABLE, FRIENDS, FAMILY, SOCIETY AS W HOLE, YOU ALL NEED TO CHILL….ALLOW ME TO LIVE AND LET ME RUN MY RACE….THE SAME BODY YOU HATE IS THE SAME BODY THAT PUTS FOOD ON MY TABLE AND BRINGS JOY AND LAUGHTER TO YOU WHEN WATCHING IT ON TV…MEMBERS OF THE PUBLIC, DO NOT SEND ME TO MY EARLY GRAVE"
She promised not to harm herself over the constant abuse she faces online. Read it HERE
Movies
Being an English and Yoruba actress, Eniola has starred in over 100 movies.
Here are some of her movies:
Jenifa
Angelina
Village Babes
Oreke Temi
Blackberry Babes
Mr. & Mrs Ibu
Wicked Step-mother
Child Seller
Adun Ewuro
Visa Lottery
Ojukwu the War Lord
Police Academy
Not My Queen
Battle for Justice
Miss Fashion
Eefa
Omo Esu
Black Val
GhettoBred
Househelp
Karma
Big Offer
Jenifa
Omo-Ghetto
Daluchi
Funke
Miracle
The-Spell
Oshaprapra
Awards & nomination
She was nominated for Best Actress in a Supporting Role at Best of Nollywood Awards in 2010.
At 2011 Best of Nollywood Award, she was nominated for Best Actress in a Leading Role (Yoruba) in 2011.
In 2012, she won the Best Actress in a Leading Role Awards (Yoruba) at the Best of Nollywood Awards.
She also won the Best Comic Act Award at the Golden Icons Academy Movie Awards in 2014.
In 2015, she won the Best Actress in Africa at the Black Entertainment Film, Fashion and Arts Awards.
Net worth
The actress and on air personality is said to be worth about