A "mystery fever" in northern India has killed 50 people, including children, as scientists struggle to find the cause. Many of those suffering have complained of high fever, headaches, and nausea with hundreds needing hospital treatment in the state of Uttar Pradesh.
None of those who died tested positive for Covid-19 so the possibility of a new "mystery fever" has caused alarm, reports the BBC.
Medical experts in some districts believe the deaths are a result of dengue fever, a viral infection that is spread by mosquitoes.
In the Firozabad district 40 people, including 32 children, have died in the past week from the "mystery fever".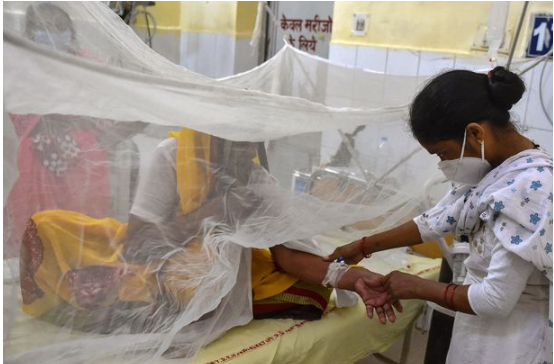 Despite symptoms in patients leading to experts suspect that dengue is most likely responsible for the deaths in northern India, it is far from conclusive.
Unless testing is used to track those that are infected and diagnose then it will be difficult to bring under control.
An Indian virologist said: "If we don't investigate properly and regularly, a lot of things will continue to remain a mystery."