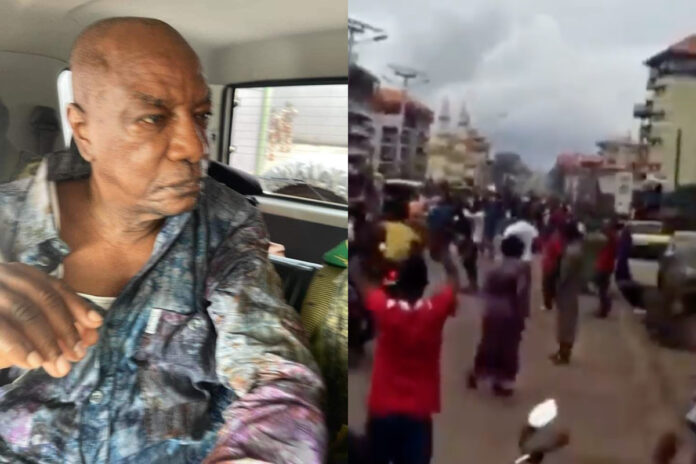 The president of Guinea, Alpha Condé has been ousted in a military coup that is ongoing in Guinea. It seems Guineans are happy things are going on this way as they have hit the streets to jubilate over the incident.
Per what we gathered, the military decided to take over after the president recently tempered with the constitution that enabled him to contest for the third term and the parliament increased his earnings.
Watch the video of Guineans jubilating below;
View this post on Instagram
See reactions from social media users below;
@Otunbadare57 – They are dancing for this military intervention in Conakry now, Military rule is outdated but the civilians Are not helping matter,May God heal our country Nigeria
@TheGoodBandits – Increasing his salary and reducing that of the civil servants is where the whole country would be behind the military. He bit more than he could chew and now e don chock am.
@ubteed – Don't know why African when in power just assume that position is their property. That serve him right ,e don choke am.
@AbubakarMundir – The Political Class must stop the antics of amending the constitution to perpetuate themselves in power. If the people are helpless in taming them, the military will do the needful.
@OlukunleOdeyemi – African strongmen and their sit-tight mentality, Y change the constitution to suit you, thank God our NA stood against the alleged 3rd term then, who knows what the outcome would be had they not. Big lesson that for the remaining African strong men-Do your term and leave.