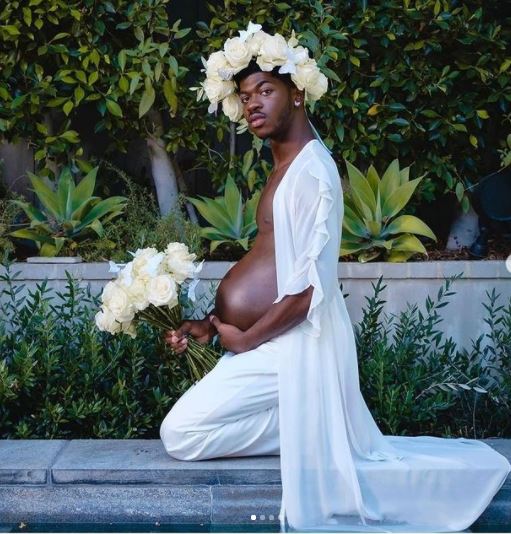 Lil Nas X is expecting — his debut album Montero, that is. In celebration of the impending delivery of his "baby" on Sept. 17, the musician, 22, did an over-the-top pregnancy shoot, complete with a bump and flower crown.
Lil Nas X (né Montero Lamar Hill) tells PEOPLE exclusively that he came up with the idea to do the shoot after listening to Megan Thee Stallion's verse on his new song "Dolla Sign Slime" for the first time.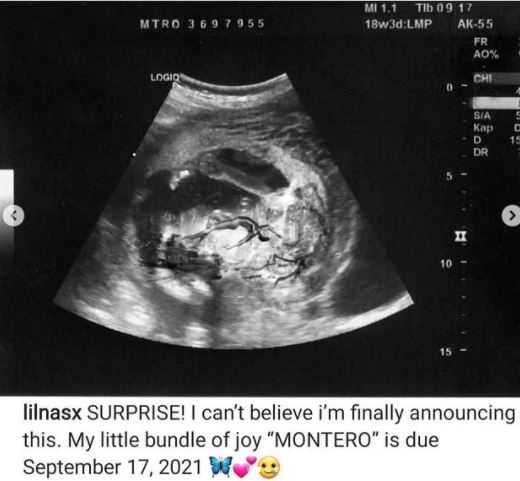 "I was like, 'Oh my God, this is amazing,' so I immediately called my stylist," he says. "She was like, 'Wow, this all comes together. Your album. Your baby.' I was like, 'Yeah, this is my baby, huh?' As a joke, she was like, 'Yeah, you should do a pregnancy shoot.'"
"I was like, 'You know what? That's actually brilliant,'" he continues. "So now we have this entire thing coming out, and it's going to be amazing."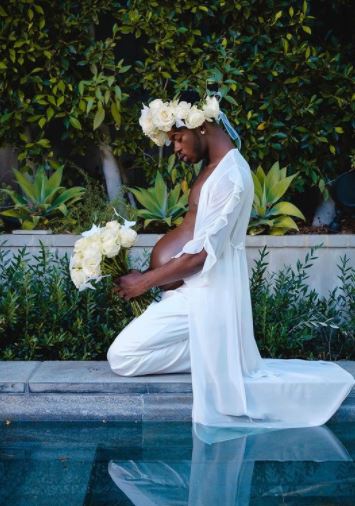 The timing of the photos coming out now also couldn't have been better, as Lil Nas X just posted a spoof to Instagram on Monday of Drake's Certified Lover Boy cover art featuring several pregnant women emojis with the difference being that his features pregnant men.
"I was like, 'There's no way the universe is lining up this perfect for this to happen," he says with a laugh.
View this post on Instagram