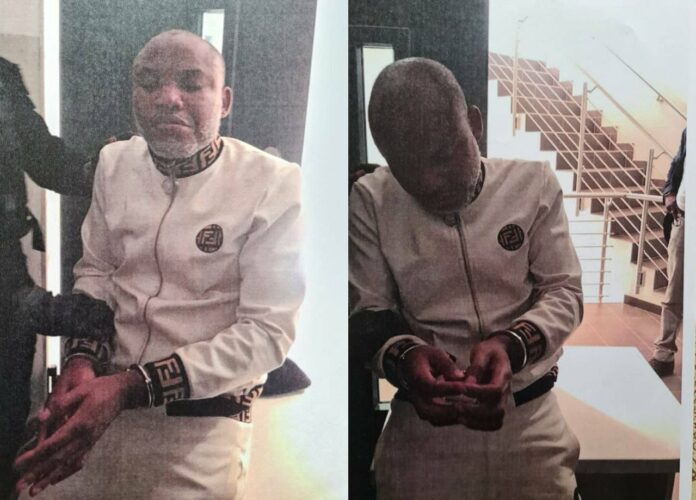 The leader of the Indigenous People of Biafra, Nnamdi Kanu, has sued Kenya over his extradition to Nigeria.
The pro-Biafra activist's brother, Kingsley Kanunta, sued on his behalf, according to court papers obtained by newsmen.
In his petition presented by Luchiri and Company Advocates, Kanu argued that his arrest in Kenya and subsequent extradition to Nigeria in June were unconstitutional.