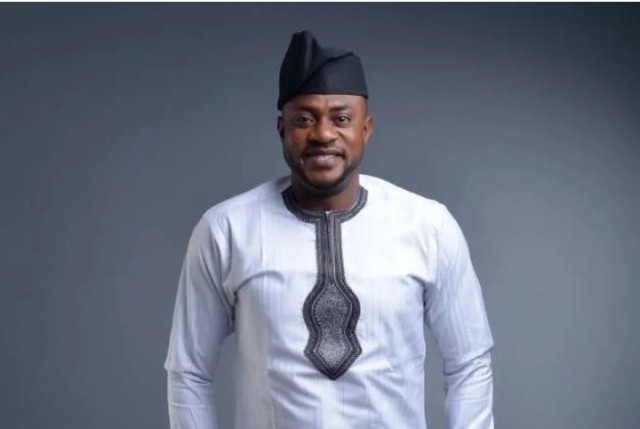 Odunlade Adekola is one of the most popular and celebrated actors in Nollywood, and Odunlade Adekola will make it to the top 10.
The actor who started as a Yoruba actor has, over the years, also taken part in English movies.
He is known for his comic characters. And his fans continue to rate him as the Nigerian king of meme.
Odunlade has, over the years, been able to build a name for himself. He goes by different names, which include; Sunday Dagboru, Mufu Olosha Oko, Samu Alajo, among other.
Apart from acting, Odunlade is a good singer and has a list of tracks to his name.
Profile summary
Full Name: Odunlade Jonathan Adekola Date of birth: December 31st, 1978 Zodiac sign: Capricorn
Place of birth: Abeokuta, Ogun state
State of Origin: Ekiti State
Nationality: Nigerian
Ethnicity: Black
Gender: Male
Occupation: Actor, filmmaker, director, and producer
Hair colour: Black
Eye colour: Black
Marital status: Married
Age
The actor was born on the 31st of December, 1978, in Abeokuta, Ogun state capital, to Pastor and Deaconess Adekola. Since he grew up in Abeokuta, Odunlade is a fluent speaker of the Egba dialect.
He would clock 43 years old in 2021.
Education
He attended St. John's Primary School and St. Peter's College, both located in Abeokuta, for primary and secondary school education. He then gained admission to Moshood Abiola Polytechnic MAPOLY, where he earned a National Diploma Certificate.
However, in 2018, he graduated with a Bachelor's degree in Business Administration from the University of Lagos.
Career
He was introduced to a theatre group by a close friend in 1996; his demo performance got the entire crew endeared to him.
During his stay with the group, Odunlade learned the basics and ethics of the entertainment industry and became a member of the Association of Nigeria Theatre Arts Practitioners (ANTAP) in 1998.
He, however, came to the limelight in 2003 following his excellent role in the movie Asiri Gomina Wa. Since then, he has gone ahead to become one of the most sought after actors in the industry.
Movies
He has acted in over 100 movies.
These are some of the movies he has acted in;
Emi Ni Ire Kan (2009)
Sunday Dagboru (2010)
Monday Omo Adugbo (2010)
Mufu Olosha Oko (2013)
Kabi O Osi (2014)
Oyenusi (2014)
Ma Ko Fun e (2015)
Alani Pamolekun (2015)
Gbolahan (2015)
Taxi Driver – Oko Ashewo (2015)
Baleku (2015)
Oro (2015)
Asiyan (2015)
Oyun Esin (2015)
Pepeye Meje (2016)
Asiri Ikoko (2016)
Samu Alajo (2016)
The Grudge (2016)
Sunday Gboku Gboku (2016)
Sola Arikusa (2017)
A Million Baby (2017)
Critical Evidence (2017)
Celebrity Marriage (2017)
Dognapped (2017)
Fogbonsola (2017)
Owiwi (2017)
Song
Apart from acting, Odunlade is a talented singer, and he joined the music industry in 2015.
Below are some of his songs;
Omo Baba (2018)
Oju Olorun (2018)
Arike (2019)
He also has a film school known as the Odunlade Adekoka Film Production OAFP.
Awards
He has a long list of awards to his name. Below are some of them;
Afeez Owo: all you need to know about Mide Martins husband
In 2009, 2011, 2014, and 2015, he won the Best Actor of the Year at the City People Entertainment Awards
In 2012, he was named the Best Actor in a Leading Role at the Yoruba Movie Academy Awards (YMMA)
In 2014, he was named the Best Actor of the Year at the Africa Movie Academy Award
In 2015, he won the Best Actor (Indigenous) at the Nigeria Entertainment Awards
In 2017, he was named the Movie Personality of the Year (Male) during the City People Movie Awards
Marriage
Adekola is married to his wife, Ruth Adekola. They met in 2003 and tied the knot the same year.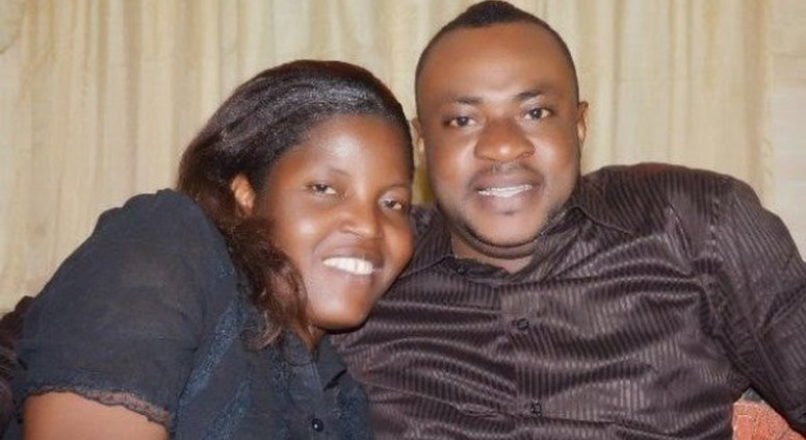 Their union is blessed with four kids.
There were rumours of the actor getting a second wife, but he has dismissed the reports while stating that he loves his wife dearly.
Net worth
Odunlade is a brand ambassador for Glo, a leading telecommunications company in Nigeria. He also an ambassador for other brands. He is valued at $2.5 million.
Controversy
Nike Hamzat, has denied claims that ace actor, Odunlade Adekola, always demanded sex from her before featuring her in movies.
She debunked the claim in a Facebook post by BBC on Sunday.
She lamented that such narrative is capable of "destroying" her life and career.
Some days ago, Adekola had made a video on social media debunking the allegations of requesting sex in exchange for roles from Hamzat and other female proteges.
But Hamzat decribed the allegation as "an imagination" and an attempt to spoil her boss' name.
She said, "I am doing this video to respond to what was posted about me dating my boss, Odunlade Adekola. "I hereby debunk the report. It is not true. It has never been true and it will never be true. None of it has ever happened. And none of it is happening.