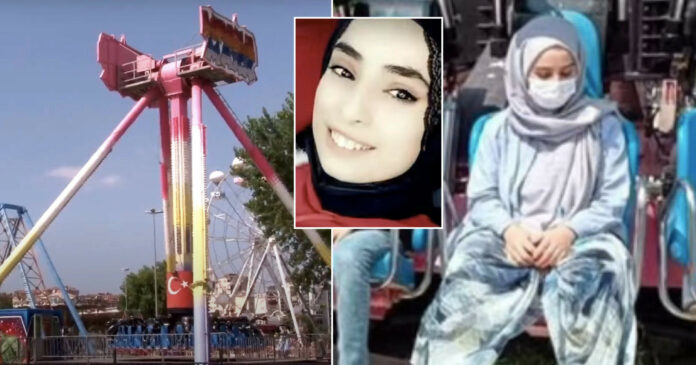 A teenager has died after choking on her own vomit on an amusement park ride, and her family claim they begged the operator to stop the ride but were ignored.
The incident took place when Zeynep Gunay, 19, went on the "Kamikaze" in the Avcilar district of Istanbul, Turkey.
It has been claimed that the teenager threw up while she was on the "Kamikaze" ride but fell unconscious because vomit blocked her respiratory tract. She was declared dead after being taken to hospital.
The last photo of the teen taken before her death shows her waiting patiently with her relatives for a ride at the amusement park to begin.