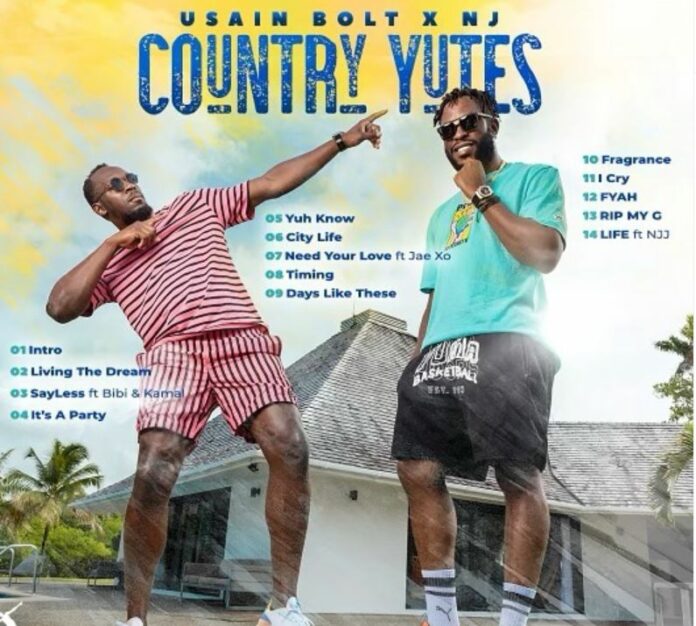 Usain Bolt, Jamaica's Olympic sprint legend, has come through with 'Country Yutes', his debut album.
On the project, the retired athlete brings out his creative side as he enlists the prowess of Nugent "NJ" Walker, his longtime manager, for the delivery of the body of work.
Bolt, who had once revealed that he wants to be known as the "DJ Khaled of Dancehall", recently announced the release of the 14-track project on his Instagram page to the surprise of his numerous fans.
The body of work consists of tracks like 'Living the dream', 'Sayless', 'It's a party', 'Yuh Know', 'City Life', 'Need Your Love', 'Timing', 'Days Like These', 'Fragrance', 'I cry', 'Fyah', 'RIP My G' and 'Life'.
In the project, the eight-time gold medalist addresses his grass to grace story with the help of the Reggae sound typical of the majority of Jamaican musicians even as he aids the sound with motivational messages.
Bolt had earlier expressed his interest to win a Grammy with the album.
"I'm aiming for the top. I want to win a Grammy, get a platinum album or single," BBC quoted him to have said.