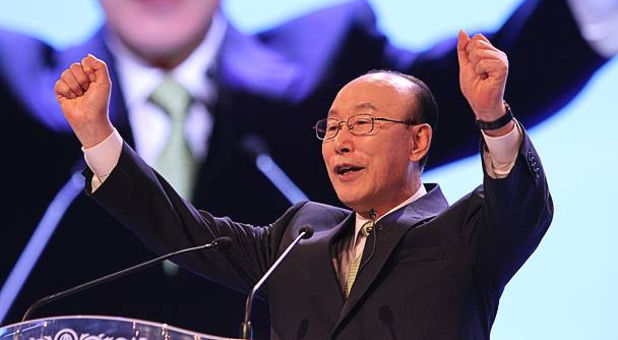 Yonggi Cho was a South Korean Christian minister and cofounder of the Yoido Full Gospel Church.
Age
David Yonggi Cho, (born February 14, 1936, South Kyŏngsang province, Korea), Korean religious leader and Christian evangelist. He was 85 Years old.
Career
He founded (1958) the Yoido Full Gospel Church (YFGC) in Seoul. He presided over the megachurch until 2008.
Cho was raised Buddhist. When he was 17, he became gravely ill from tuberculosis. He subsequently recovered, and, attributing his healing to the God of Christianity, he became a Christian. In 1958 he graduated from Seoul's Full Gospel Theological Seminary (now Hansei University), which was operated by the Pentecostal Assemblies of God denomination, and opened a tent church on a hillside outside the city. At that time many Koreans were homeless and jobless as a consequence of the Korean War. Cho's hopeful message and reports that he had performed faith healings attracted many of the unfortunate to his church
As the congregation grew, Cho moved his church first to downtown Seoul and then in 1973 to a new sanctuary on the city's Yoido Island. Cho, fluent in English and Japanese, preached the Gospel in sermons that were broadcast on television and radio in South Korea, the United States, Japan, and elsewhere. By 1981 Yoido Full Gospel Church included about 200,000 people, and by the first decade of the 21st century it claimed some 1,000,000 worshippers and had sent more than 700 missionaries to hundreds of churches throughout the world.
In 2008 Cho stepped down as senior pastor of YFGC. Six years later he was convicted of embezzling $12 million (U.S.) from the church. He was given a suspended sentence of three years and was fined nearly $5 million. One of his sons was also convicted and was handed a three-year sentence.
View this post on Instagram
Marriage
Paul Yoongggi Cho was married to Kim Sung Hae. Details of their kids are not available at the moment.
Death
Popular South Korean pastor, David Yonggi Cho, has passed on at the age of 85. This was announced via his official Facebook page on Tuesday.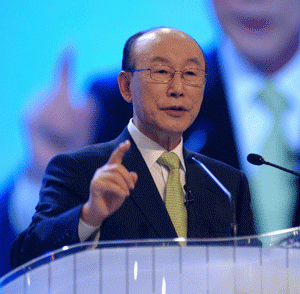 The announcement read, "Dr David Yonggi Cho has gone to be with Jesus. At the age of 85 (1936-2021). "David Yonggi Cho (born 14 February 1936 as Paul Yungi Cho) is a South Korean Christian minister. "With his mother-in-law Choi Ja-shil, he is cofounder of the Yoido Full Gospel Church (Assemblies of God), the world's largest congregation. "You are forever in our hearts, we thank God for your life which was lived in total submission to God.  "Let's support his family with prayers. Continue to rest in the bosom of the Lord, God's general."
Though the announcement did not reveal the cause or time of death, a post by a popular Singapore pastor, Kong Hee, revealed that Cho died on Tuesday morning. The post read, "At 7:13am this morning, my pastor and spiritual father, Dr David Yonggi Cho (1936-2021), just went home to the presence of our Lord Jesus Christ. I love you, Dr Cho."
Net worth
His net worth is not available at the moment.
Cause of Death.
The minister died on the 14th of September, 2021 due to brain hemorrhage.