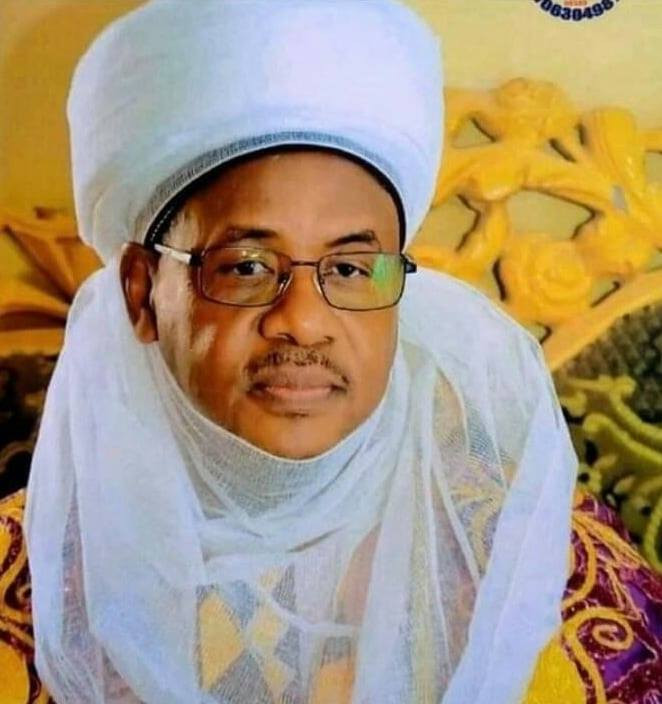 Zamfara First Class Chief, Emir of Bungudu, Hassan Attahiru is known for speaking out against the military operation in the fight against bandits in Zamfara state.
Bandits Fight
Emir of Bungudu, Alhaji Hassan Attahiru, has refused to be cowed. Emir Attahiru is now the lone voice exposing the flaws of the military operation in Zamfara State.
The monarch wants the whole world to know about the Zamfara debacle is that killings by bandits are not abating despite the military operations against the criminals. The Emir observed that whenever the Air Force carried out aerial attacks, there were no ground troops to complement air raids and mop up the fleeing bandits. This, he said, allowed bandits to escape and mix with innocent people living in fear and at the mercy of the fleeing hoodlums.
Abduction
The Emir of Bungudu in Zamfara state Hassan Attahiru has been kidnapped
The first class chief was abducted while traveling along Kaduna – Abuja highway Tuesday's evening. A police personnel was said to have been killed during exchange of fire with the bandits. TVC NEWS Gathered that only the emir was abducted in the convoy while some of his guards sustained injuries during the incident. His Royal Highness Hassan Attahiru is the Paramount ruler of Bungudu emirate in Zamfara state
Police in Kaduna are yet to comment on the incident.
Net Worth
His net worth is not available at the moment