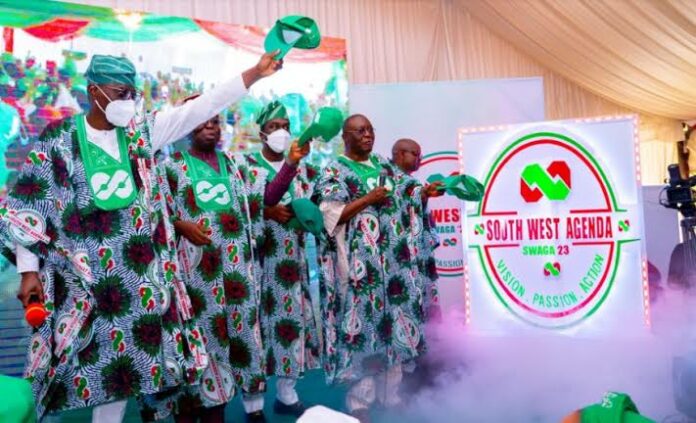 Babajide Sanwo-Olu, governor of Lagos state, says Bola Tinubu, a chieftain of the All Progressives Congress (APC), is a nationalist in thinking and a progressive in action.
The governor spoke yesterday at the launch of the Southwest Agenda 2023 (SWAGA '23), a campaign group championing the candidacy of Tinubu for the 2023 presidency.
Sanwo-Olu said the "extraordinary qualities" of the former Lagos governor sets him apart from his contemporaries in the Nigerian political scene.
He commended the reforms Tinubu carried out in Lagos during his tenure as governor, saying his legacy is what "we are building on".
"Asiwaju Tinubu's story has been a legend in vision, passion and action. These three values stand him out among his contemporaries in national politics today," he said.
"It is no wonder the man stretches his arm of fellowship beyond Lagos, the state he led for eight years as a governor and in which he bequeathed the legacy we are building on. He is nationalist in thinking and progressive in action."
Sanwo-Olu said SWAGA is a movement that represents the philosophy Tinubu stands for, noting that the agenda of the group, which is for Tinubu to emerge as Nigeria's president in 2023, will be "brought to a logical end".