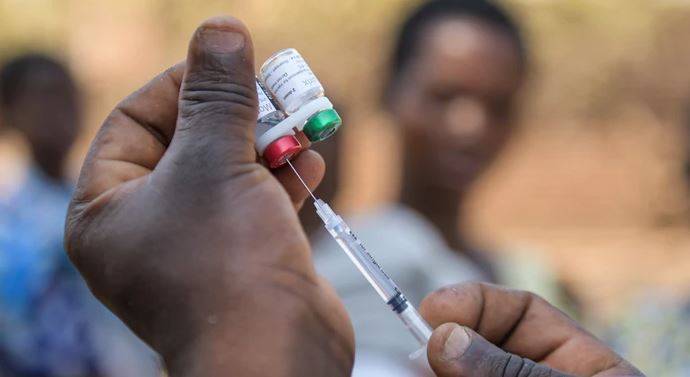 The World Health Organisation (WHO) this week recommended the widespread use of the RTS,S/AS01 (RTS,S) malaria vaccine to specifically fight high P. falciparum malaria transmission.
The P. falciparum is the most deadly malaria parasite globally, and most prevalent in Africa where it kills more than 260,000 children under the age of five annually, with Nigeria one of the worst affected.
WHO Director-General, Dr Tedros Adhanom Ghebreyesu, on Tuesday, October 6, 2021 described the vaccine as a breakthrough for science, child health, and malaria control.
"Using this vaccine on top of existing tools to prevent malaria could save tens of thousands of young lives each year," he said.
Here are the most important things to know about the RTS,S/AS01 (RTS,S) malaria vaccine:
It's been tested in three countries
WHO's recommendation is based on results from an ongoing pilot programme in Ghana, Kenya, and Malawi that has reached more than 800,000 children, with more than 2.3 million doses administered, since 2019.
RTS,S/AS01 malaria vaccine is to be provided in a schedule of four doses in children from five months of age for the reduction of malaria disease and burden.
The vaccine is recommended for use in Sub-Saharan Africa and other regions with moderate to high transmission as defined by WHO.
The pilot programme will continue in Ghana, Kenya, and Malawi to understand the added value of the fourth vaccine dose, and to measure longer-term impact on child deaths.
The RTS,S malaria vaccine is the result of 30 years of research and development by GlaxoSmithKline and through a partnership with PATH, with support from a network of African research centres.