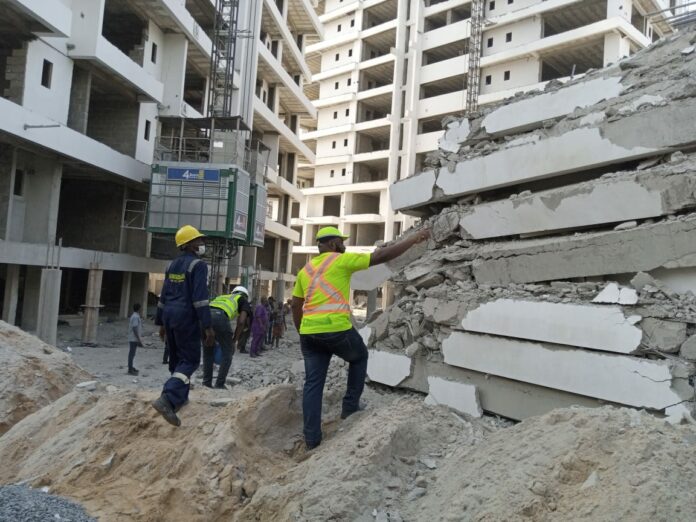 Zainab Sanni, identified as a 25-year-old female National Youth Service Corps (NYSC) member, is among victims of the Lagos building collapse which occurred on Monday.
The 21-storey building located in Ikoyi had caved in around 2pm, with many still believed to be trapped in the rubble.
There is currently no official figure of the number of persons who were in the building before the incident happened, but over 50 persons are said to have been trapped.
Among those that are trapped is Zainab, identified as a corps member on internship at Fourscore Homes, the developing company in charge of the collapsed building.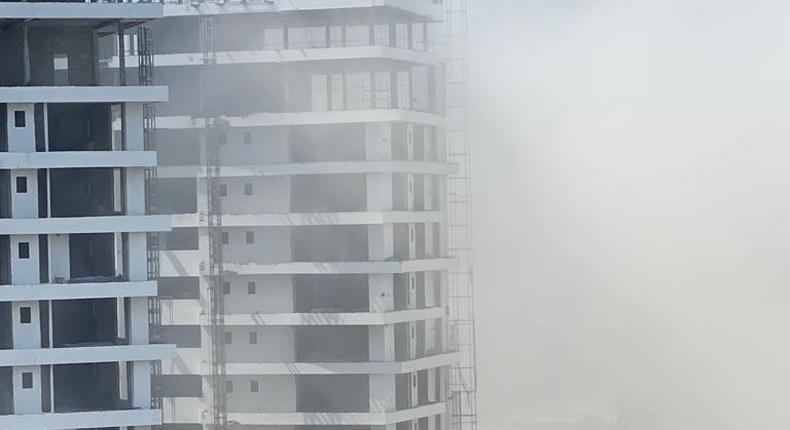 On Tuesday, Zainab's mother, who identified herself as Mrs Anjorin, was seen weeping profusely as sympathisers tried to console her and encourage her to have faith.
She was later seen appealing to authorities to help with the rescue of her daughter.
The victim's mother said she was told by food vendors that her daughter entered the building after buying lunch, minutes before the incident happened.
"My daughter — Zainab — was in the building that collapsed in Ikoyi yesterday (referring to Monday) noon," she told Channels Television.
"Till now, they haven't removed her. The workers removing them have stopped work and my daughter is still there.
"Lagos state governor should help me. They should bring my daughter out for me."