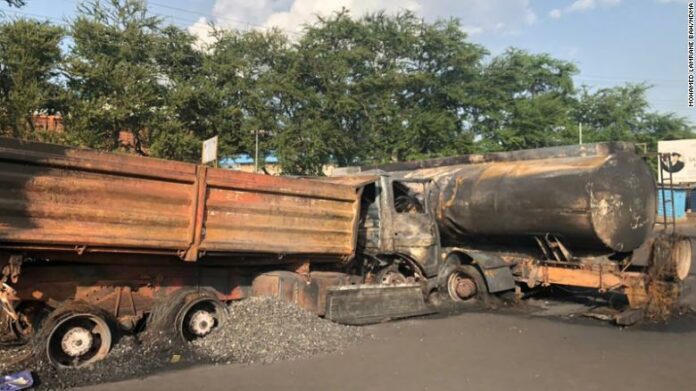 At least 84 people have been killed after a fuel tanker exploded in Wellington, a suburb of Sierra Leone's capital, Freetown yesterday.
The explosion was said to have occurred after a bus collided with the tanker.
According to CNN, Mohamed Lamrane Bah, director of communications for Sierra Leone's National Disaster Management Agency (NDMA), said several people are in critical condition following the explosion.
He said those who were injured have been transferred to hospitals while bodies have been recovered.
He also said the rescue effort at the scene of the incident has ended.
Yvonne Ali-Sawyerr, mayor of Freetown, in a Facebook post, expressed sadness over the incident and commiserated with the family of victims.
Also taking to Facebook, Juldeh Jalloh Sierra Leone's vice-president, said