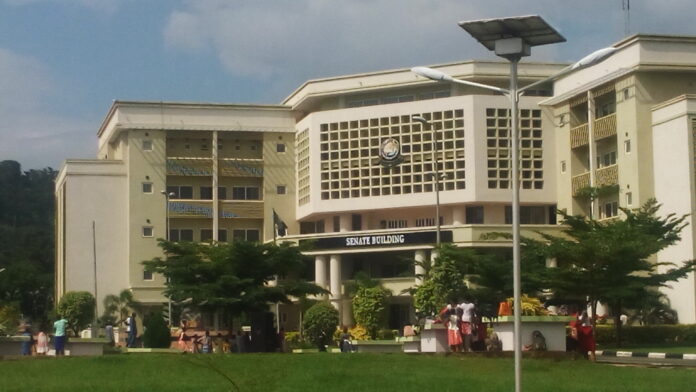 The management of Adekunle Ajasin University, Akungba Akoko (AAUA) has announced the indefinite closure of the institution amid continued protests by students over its "no school fees, no examination" policy.
The institution had earlier announced that students who are yet to pay for their school fees would not partake in the first semester exams of the 2020/2021 session.
But the students had kicked against the policy.
Amid the backlash, the school's management had reversed its decision but enjoined the students "to complete their registration processes before the conclusion of their exams."
The students, however, refused to shelve their demonstration despite the management's resolution.
Yesterday, the students had continued with the protest, blocking the Owo-Ikare Expressway in the process.
In a statement, Olugbenga Arujulu, the institution's registrar, directed the students to vacate the school campus with immediate effect.
"Following the violent protest of the students of Adekunle Ajasin University, Akungba Akoko, today Monday, November 21, 2021, the Vice Chancellor, Prof. Olugbenga Ige, has, on behalf of the Senate of the university, directed that the university be closed indefinitely," it read.
"All students are, therefore, advised to vacate their halls of residence and the university campus with immediate effect. The parents and guardians should note this important information."