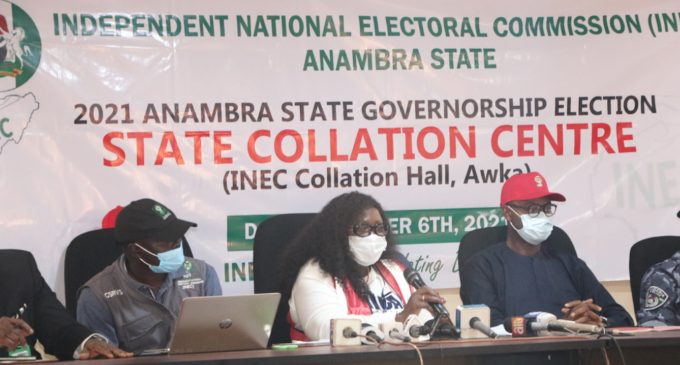 Gabriel Othong, the collation officer for Idemili south LGA of Anambra state, says 41 result sheets for some polling units were carted away.
Othong disclosed this today while submitting results for the area.
He said the result sheets of the affected areas were taken away by the supervisory presiding officer (SPO) posted to the area.
He also said there was no election in Oba ward 1, Oba ward 11 and Akukwu ward, all in Idemili south LGA Area of Anambra.
"One of the SPOs carted 41 result sheets out of the 42 result sheets meant for the 89 polling units in the affected wards," NAN quoted him as saying.
"Over 40,000 voters were not able to vote in the affected areas due to the development."
The collation officer added that election officials were not deployed to some of the polling units due to shooting in some areas.