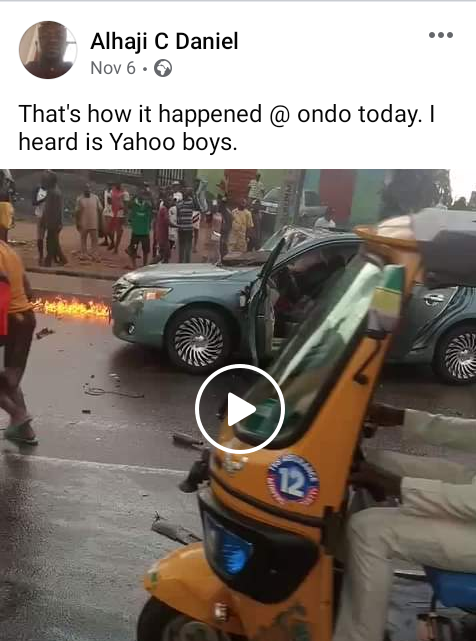 A car driven by suspected internet fraudsters has been set ablaze after it killed two persons and left four others injured.
The sad incident happened after the car was involved in a fatal motor accident in Ondo town, headquarters of Ondo West Local Government Area of Ondo state.
It was gathered that the driver of a Toyota Camry, was driving on top speed when he rammed into a tricycle around NEPA, Ademulegun road on Saturday November 6, killing the driver, a passenger and injuring others.
The driver of the vehicle fled immediately from the scene. This infuriated the residents of the community who set the vehicle ablaze.
An eye witness explained that the driver was on top speed during the downpour and lost control of the vehicle before ramming into the tricycle.