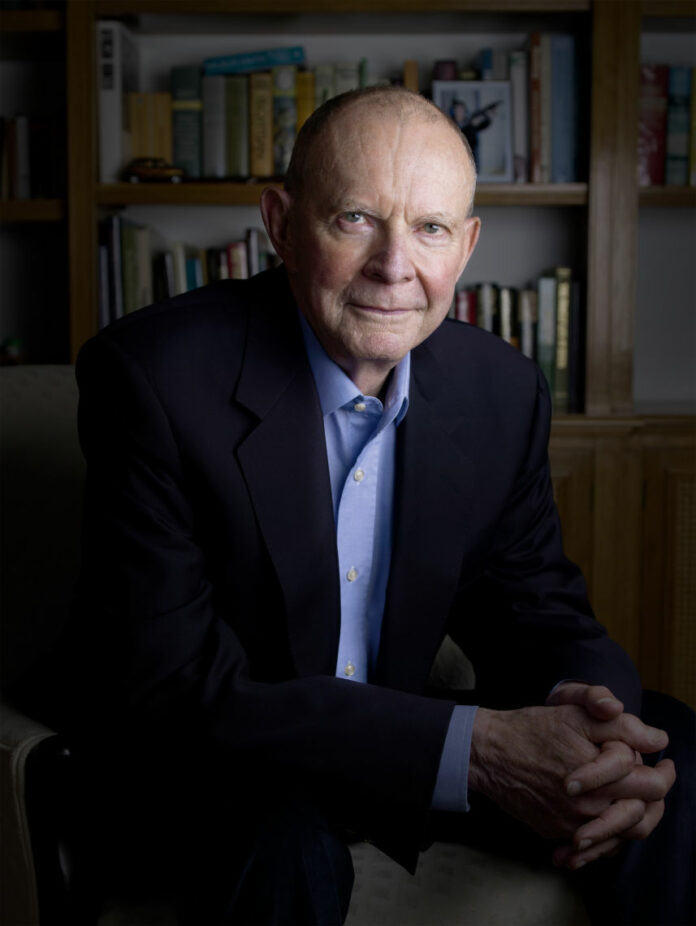 The acclaimed novelist Wilbur Smith has died aged 88, according to a statement from the author's official website.
The cause of his death was not confirmed.
"Global bestselling author Wilbur Smith died unexpectedly this afternoon at his Cape Town home after a morning of reading and writing with his wife Niso by his side," the statement said.
Born in Zambia in 1933, Smith was the son of sheet-metal worker Herbert Smith and mother, Elfreda, according to the website.
When he was 18 months he was diagnosed with cerebral malaria, but recovered. At the age of eight he went to boarding school in South Africa, where he spent his formative years reading Ernest Hemingway.
Smith's bout
with polio at the age of 16 inspired his character Garrick Courtney, from the 17-book Courtney novel series.
With a 50 years-long career under his belt, and 49 novels to his name, he was celebrated for his historical fiction and described as an "undisputed and inimitable master of adventure writing" by his official website.