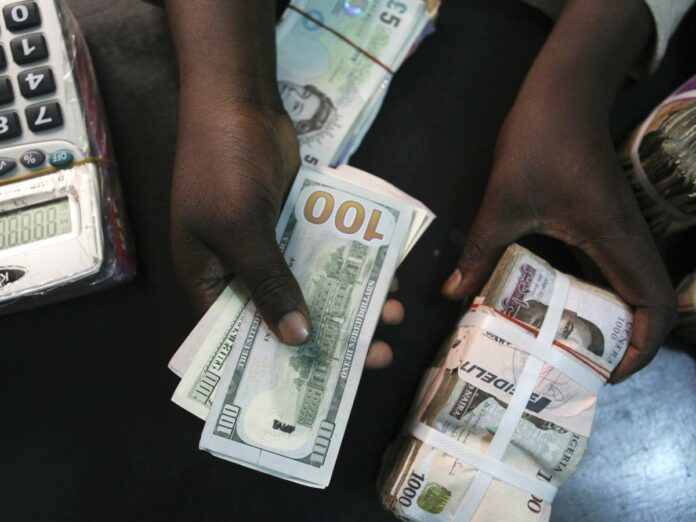 TSBNews reports that the Nigerian official currency, Naira has crashed massively against dollar weeks after a steady rise which saw it gaining over N25 since it fell to its lowest of N575 to a dollar on September 20, 2021.
This online news platform understands that survey at the Bureau De Change (BDC) market in Ogba area of Lagos, Nigeria's commercial city, on Tuesday evening, November 23, 2021, showed that the Naira exchanged at N565/$1, two weeks after it exchanged for N530/$1.
While the speculators were hoping to see a further crash of the dollar following the steady rise of the Naira last week, the reverse is the case as the Naira trades at N565/$1 at the black market as against the N530/$1 it traded two weeks ago. This shows that the Naira lost N35 between November 15 when it traded N530/$1 and now.
A week before, last  Monday to be precise, the naira traded at N540/$1 with the Bureau De Change (BDC) operators buying at N535/$1 and selling at N540 however, the reverse is the case this week as it opened at N564/$1.